Why Some People Are Still Using a Scale Showing Your Weight Only? This Digital Body Fat Scale Is Smarter Than You Could Imagine.
As we all know, managing your weight contributes to good health. In the past, we had free access to gyms, courts, parks and other outdoor areas to perform a range of activities to maintain our physical vitality. However, with the Covid-19 pandemic in the past few years, more and more people tend to choose home fitness for the purpose of reducing the risk of infection.
In order to keep motivated and adjust our exercise program in a timely manner, we need to effectively assess the effectiveness of our program through trends of a series of physical indicators.
This is why the body fat scale is listed as one of the essential home health products.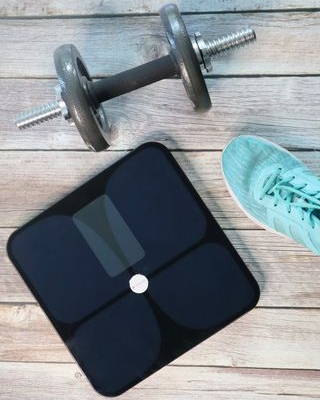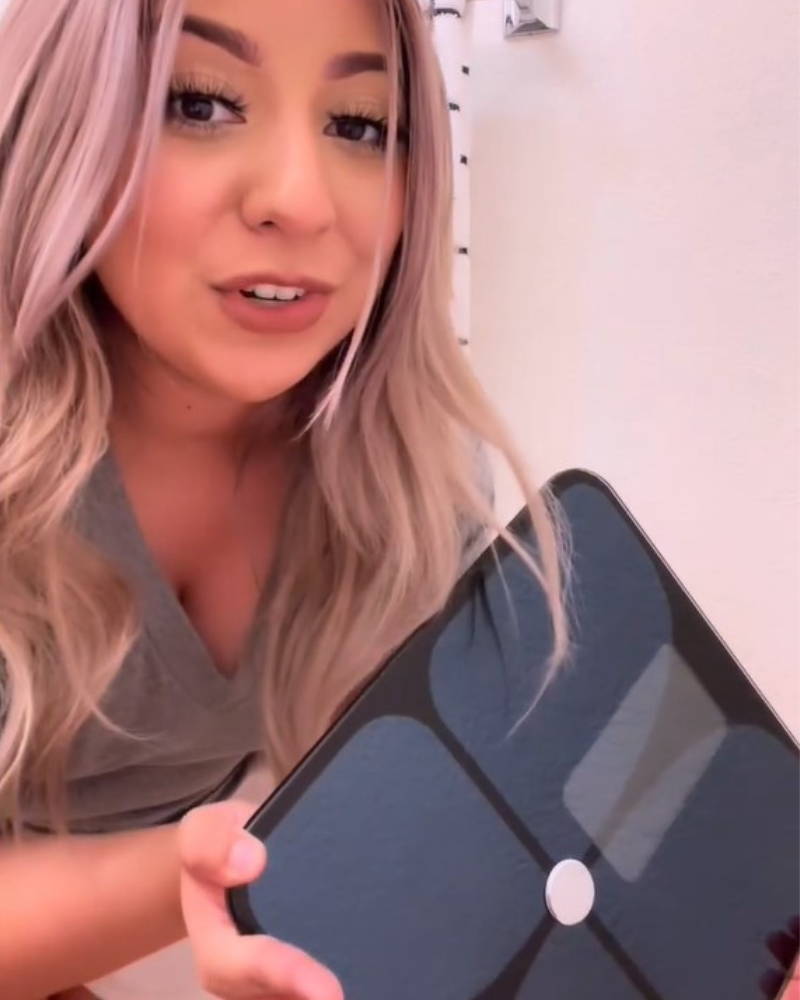 An excellent body fat smart scale will be a good mentor on your way to better health as they take the focus off weight when tracking positive changes in your health.

However, most body fat scales on the market have problems that require frequent connections, inaccurate or incomplete measurements, etc.
Adhering to the belief of "making health more intuitive and making fitness easier", LEPULSE, as a high tech company to innovate and manufacture home/wearable medical devices, started the innovation journey in the field of body fat scale. And they succeeded, the Lescale F4 Household Smart Body Fat Scale stunned the whole industry with this innovative la screen that could upend the entire weighing experience.
Different from traditional scales that only show your body weight, Lescale F4 goes tons of steps beyond. With cutting-edge bioimpedance analysis, it can deliver 15 measurements from BMI to heart rate, muscle mass, etc, giving a comprehensive understanding of your body.

In order to improve user's weighing experience and help them to grasp body information faster and more conveniently, the company has developed the first large-screen body fat scale on the market — Lescale F4. Big screen contributes to a huge impact. Lescale F4 represents the brand's biggest and brightest thinking.
The challenge was to create a bigger display while directly displaying more measurement data on screen.To do so, breakthrough innovations on fundamental design were needed.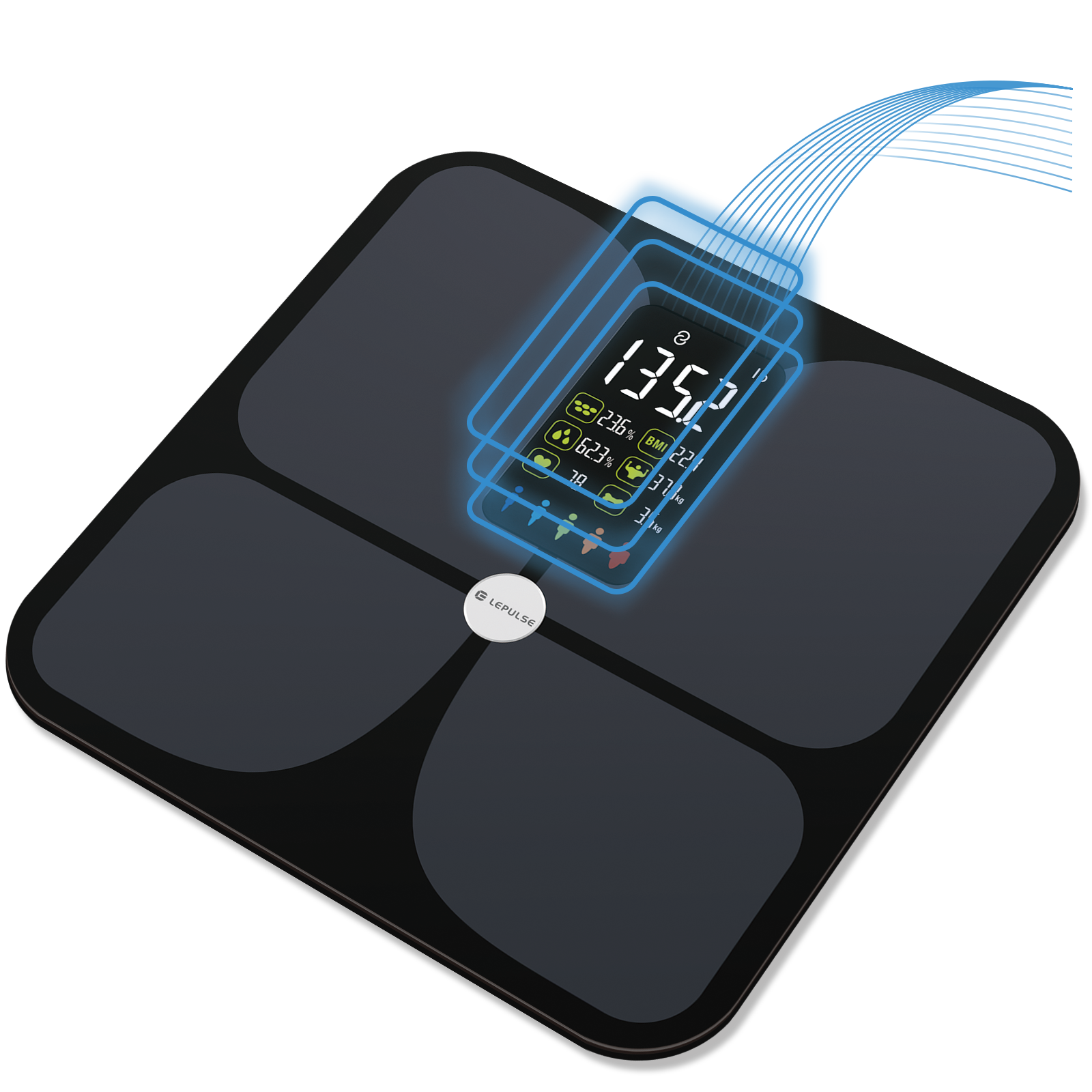 Equipped with 4 high-precision sensors, advanced ITO tech and newest BIA technology, Lescale F4 is fully ahead. The larger display enhances the entire experience, making Lescale easier to use and read. Lecale F4 puts more health insights in sight.The future of health is on full display.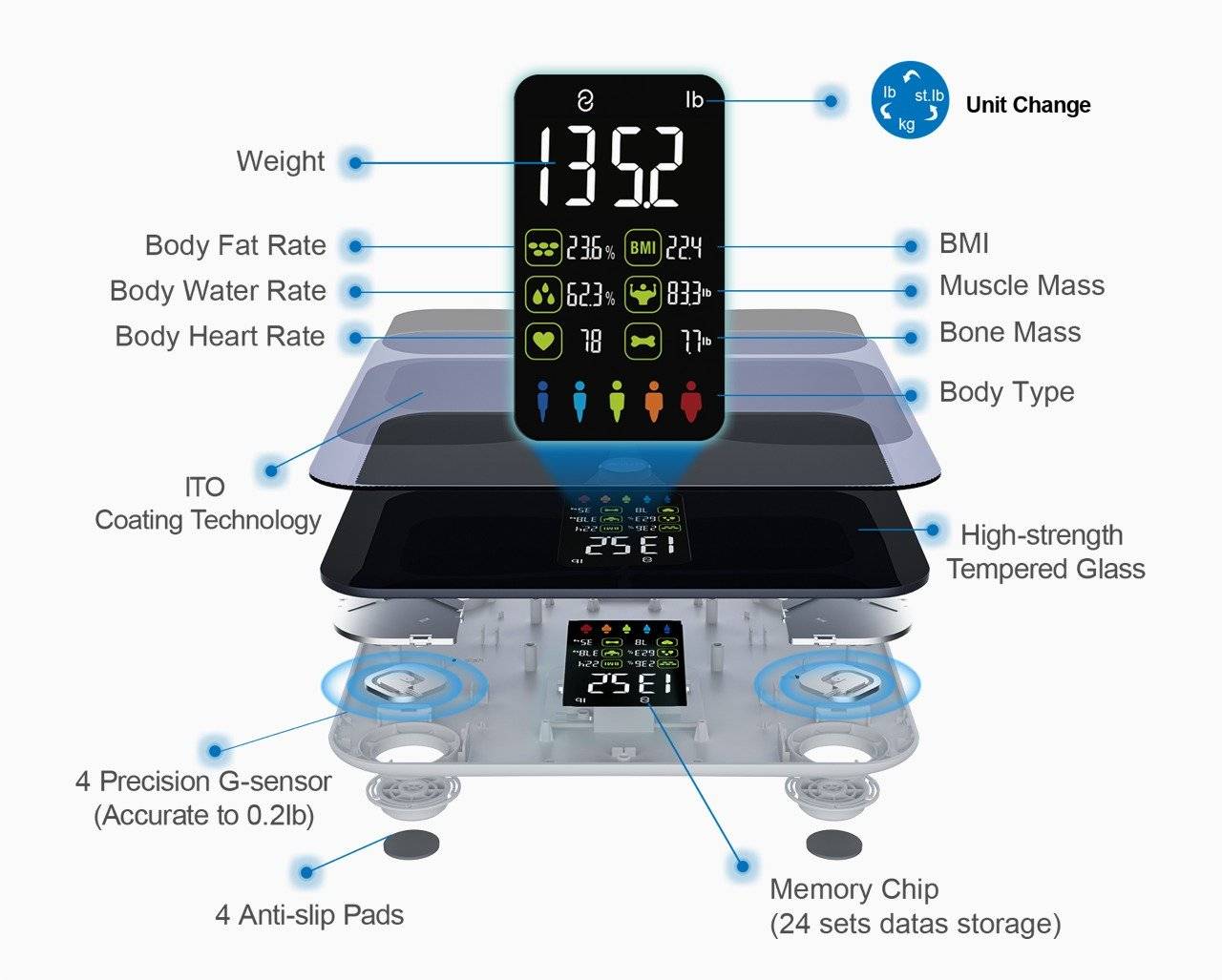 The companies above Lescale create fashionable designs. Unlike a weighing machine that just records the pressure you apply when you stand on it, the Lescale F4 comes with four discreet zones on its surface that come in contact with your feet when you stand on it.
Small, harmless electrical currents from these zones pass through your body, and the Lescale F4 measures exactly how much resistance your body offers to the electricity. This is then used to calculate a variety of metrics, even your body's bone and muscle mass.
Meanwhile, sensors within the Lescale F4 also capture your weight and heart rate, giving you a treasure trove of health information that you can then use to actually track your health goals.
How convenient it is to use?
Annoying about connecting to the APP every time? Lepulse scale can work independently!
After connecting APP to complete the first measurement, the Lescale F4 can independently complete body composition measurement and show 8 essential data.
You can monitor your body's condition even without your smartphone nearby. It can store up to 24 sets of data and automatically sync the data to your app once your phone and scale connect, don't worry about missing data.
What exactly can the Lescale F4 do?
✅ 15 Essential Body Composition Analyzer: Weight, BMI, Body Fat, Fat-free Body Weight, Subcutaneous Fat, Heart Rate, Heart Index, Visceral Fat, Body Water, Skeletal Muscle, Muscle Mass, Bone Mass, Protein, BMR, Body Age.
✅ Heart Rate Monitor: Guard your heart's health.
✅ High Accurate: The measurement result is accurate to 0.2lb/0.1kg. The maximum weight capacity reaches to 400lb capacity.
✅ Fits For All Size Feet: Lescale F4 coated with advanced ITO tech provides much larger sensor area.
✅ One Bathroom Scale For 24 Users: Great for family & friends, bodybuilders, or everyday use.
✅ Progress Tracking: The App Fitdays will keep a log of all your readings over multiple days, weeks, months, and even years to track the changes of your body composition.
✅ Syncs with Free Health APP: Download "Fitdays APP" at Apple Store or Google Plays.
✅ Manage Your Health Anytime, Anywhere: Syncs data to fitness APPs like Fitbits, Google Fit, APPLE Health, Samsung Health.
✅ Baby Mode: Open Holding baby mode, weigh adult first, and hold your baby in hand to weight. Then the App screen will show the baby's weight.
✅ Athlete Mode: Athlete mode is suitable for adults who have long been engaged in physical activities or who regularly exercise more than 3 times a week.
Some Questions You May Ask
Q: Does Lescale F4 Have A Money Back Guarantee?
A: YES! They have a professional team to provide you with immediate after-sales service. If the scale doesn't work or you don't like it, just send it back for a full refund within 30 days.
Q: How Long Does It Take To Ship Once I Order?
A: Ships from Arcadia, CA, USA. The referenced transit time is 2-6 business days.
Q: Can I buy it if I am outside the US?
A: The company has local warehouses in Canada, UK, Germany, etc. You can buy through the local Amazon store.Yes, they also have an Amazon store!
After a series of descriptions above, do you think this scale is expensive? But if I tell you that this scale is being discounted in winter- 40%Off now, and it can be purchased for only $49.99.
What's more worthwhile than this is that their online store has a 10% discount for new customers. If you sign up via their website, you can get an exclusive coupon and extra 10% OFF the current price. That means, you could cut the price down to only $44.99! Pulse, the shipping is FREE! The APP is FREE!
Click here to claim a discounted Lescale F4 (if it's still available)
Conclusion: Is it worth it?
The short answer is 100% yes! And here are some reviews if you want to learn more information.
Free Shipping +30 Days Returns +100% Secure Checkout
Collect
Coupons and Enjoy Extra 10% OFF Now
Lescale F4 Household Smart Body Fat Scale