Welcome to Lepulse Rewards Program
By joining this program, you will receive LeCredits for every purchase of the body fat scale made at lepulsefit.com. LeCredits are redeemable for special discounts and rewards. We've added a ton more ways for you to earn and boost your savings as a valued member.
Don't have a Lepulse Account yet? Click below to register, or log in to your account.
Step 1. Get Your Account Ready
Sign up or log in to your Lepulse account to start earning LeCredits on your purchases
Earn 10 LeCredits for every $1 you spent at lepulsefit.com
Turn your LeCredit into rewards and redeem coupons for future purchases.
100 LeCredits = $1
10 LeCredits for every $1 spent
*we will keep you updated if there are more ways unlocked for you to earn LeCredits.*

Turn LeCredits into Rewards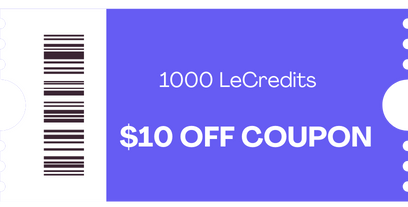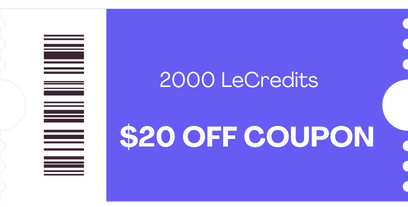 Refer A Friend & Get Rewarded for Both
We would love to share our smart body fat scales with more customers.
And any of you could be our best ambassador.
Get a reward for every friend who will buy with your link.

Frequently Asked Questions
What Are LeCredits?
LeCredits are earned credits that can be redeemed for rewards and used at lepulsefit.com for the body fat scales collection.
Who Can Join This Reward Program?
Generally, every customer, including guests, can earn points, redeem rewards, and refer friends. But we recommend you to create an account to better manage all your LeCredits and rewards.
How Do I Earn LeCredits?
LeCredits are currently earned by making a purchase of the body fat scale collection on lepulsefit.com. Every time you place an order, you'll get 10 LeCredit per $1 USD spent. And more LeCredits can be earned by joining those special events we've created for you on the reward program launcher.
What Can I Spend LeCredits On?
Once you've earned LeCredits, you can spend them at lepulsefit.com. Currently, you can redeem your LeCredits for exclusive discount coupons and apply them on your checkout page for purchasing the body fat scales.
How Can I Refer A Friend?
Simply click the "Referral" option on the "Rewards" launcher, generate your exclusive purchase link, share the link with your friends via Facebook, Twitter, or Email. Your friend can get an amazing 15% off coupon. And once he/she completed that first order, you will get a 15% off reward coupon to use at your next purchase!
A Few More Things You Should Know
LeCredits will be issued to your Lepulse account. It's very easy to check your LeCredits balance and rewards. Simply log into your account, and click on the program launcher.

Rewards coupon redeemed cannot be combined with other discounts.

100 LeCredits are the minimum amount required to redeem for a reward.