Your New and Improved Health Companion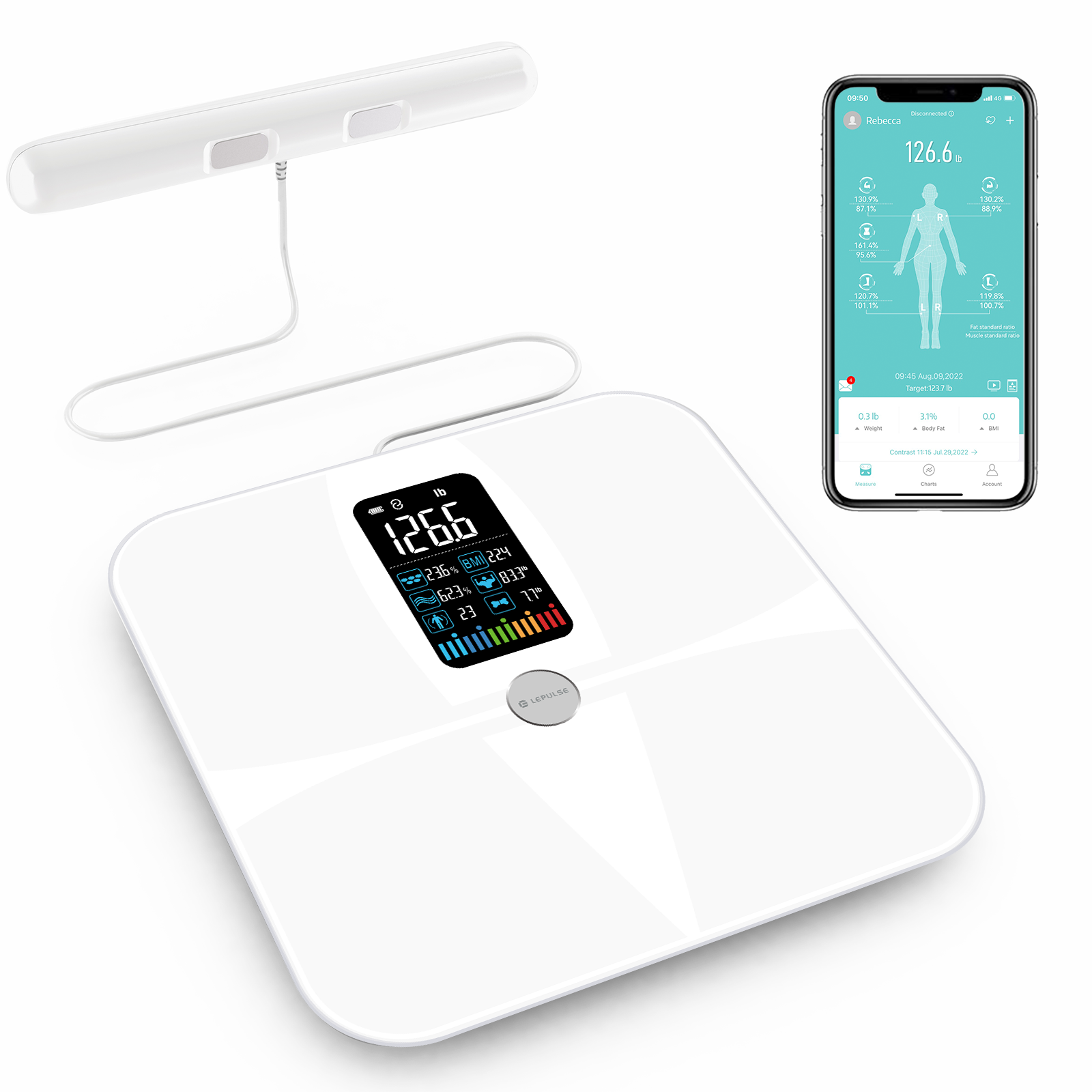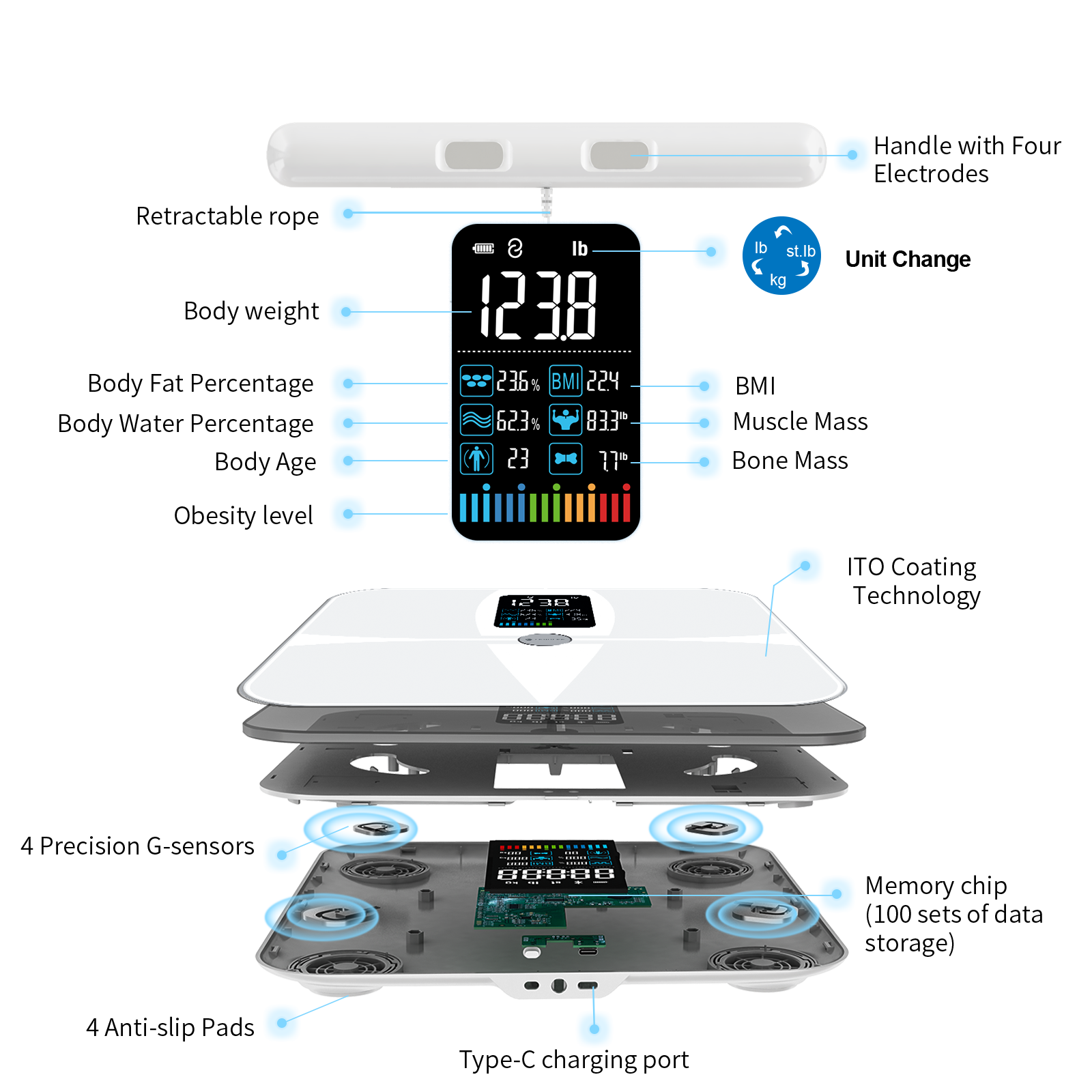 Better Hardcore for Better Performance
Built with 4 high-precision sensors, Lescale P1 can work via an undetectable current that can compute body composition using our cutting-edge algorithms. It gives you more than just one number to track your health and deeper understanding of your body.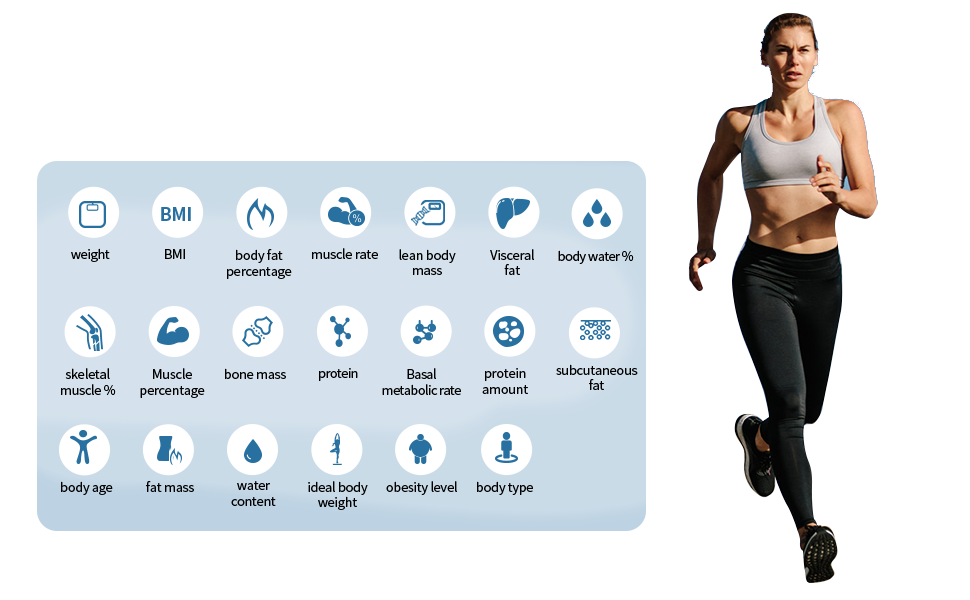 Get A Deeper Insight of Yourself
This smart scale creates a total picture of your health with 20 different body compositions. Each of those metrics has a specific tone for you to know your body better and work with a specific mission.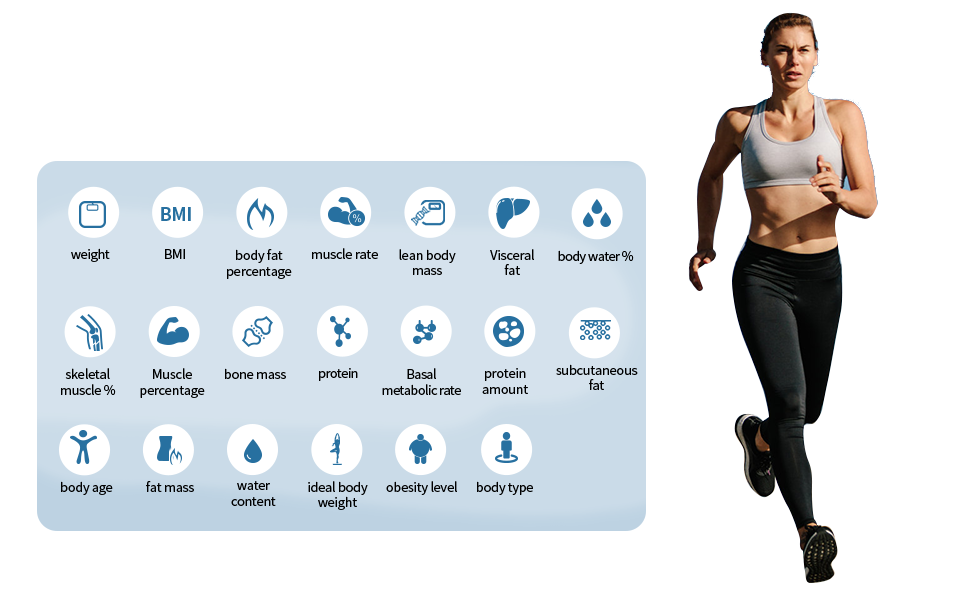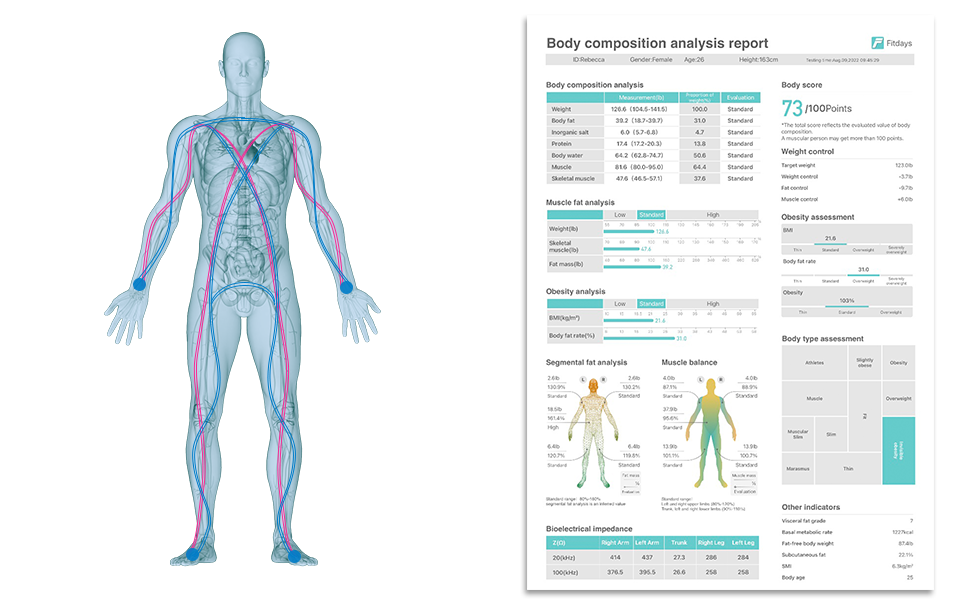 Full Body Composition Analysis
Take Charge of Your Health
Lescale P1 goes beyond weight by providing you with more actionable insights into that number you see on the scale.
It offers you a comprehensive and shareable body composition analysis report for you to check each of the 20 measurements
and know where you should focus your health efforts, such as upgrading your daily routine, creating new habits, or simply getting better sleep or nutrition.
Rechargeable and Sustainable
Choose Your Power Options at Will
Lescale P1 is a rechargeable body fat scale. It could be fully charged in only a few hours with multiple power options, including adapters, mobile power, laptops and desktop computers.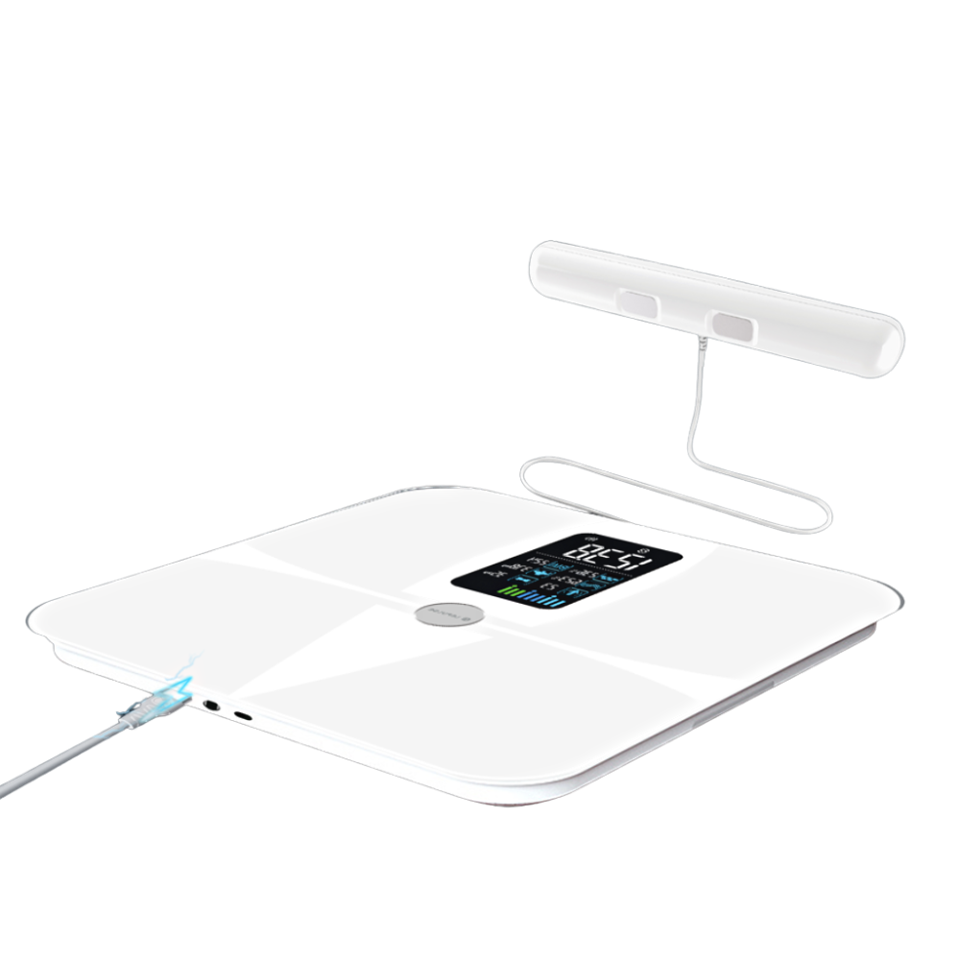 You deserve to know what's going on with your body
You deserve a way to monitor your health that won't just stress you out
And that's exactly what the Lescale P1 is made for
Except for the renowned durability, Lescale P1 stands out from the others in the design details. It features an extra large 4.86'' high resolution LCD screen for you to view your measurements in a quick and easy way.

The screen will show up to 8 essential measurements of your body directly, including weight, body fat percentage, water percentage, heart rate, BMI, muscle mass, body age, bone mass. It can also display the scale's battery level, Bluetooth connection indicator and three units(st/lb/kg) of your weight. Knowing your body condition has never been easier.
Measure Independently Without Running APP
After connecting the APP to complete the first measurement, the Lescale P1 scale can independently complete your body composition measurement and show 8 essential data.
That means, you can monitor your body's condition even without your smartphone nearby. Besides, it can store up to 24 sets of data and automatically sync the data to your app once your phone and scale are connected.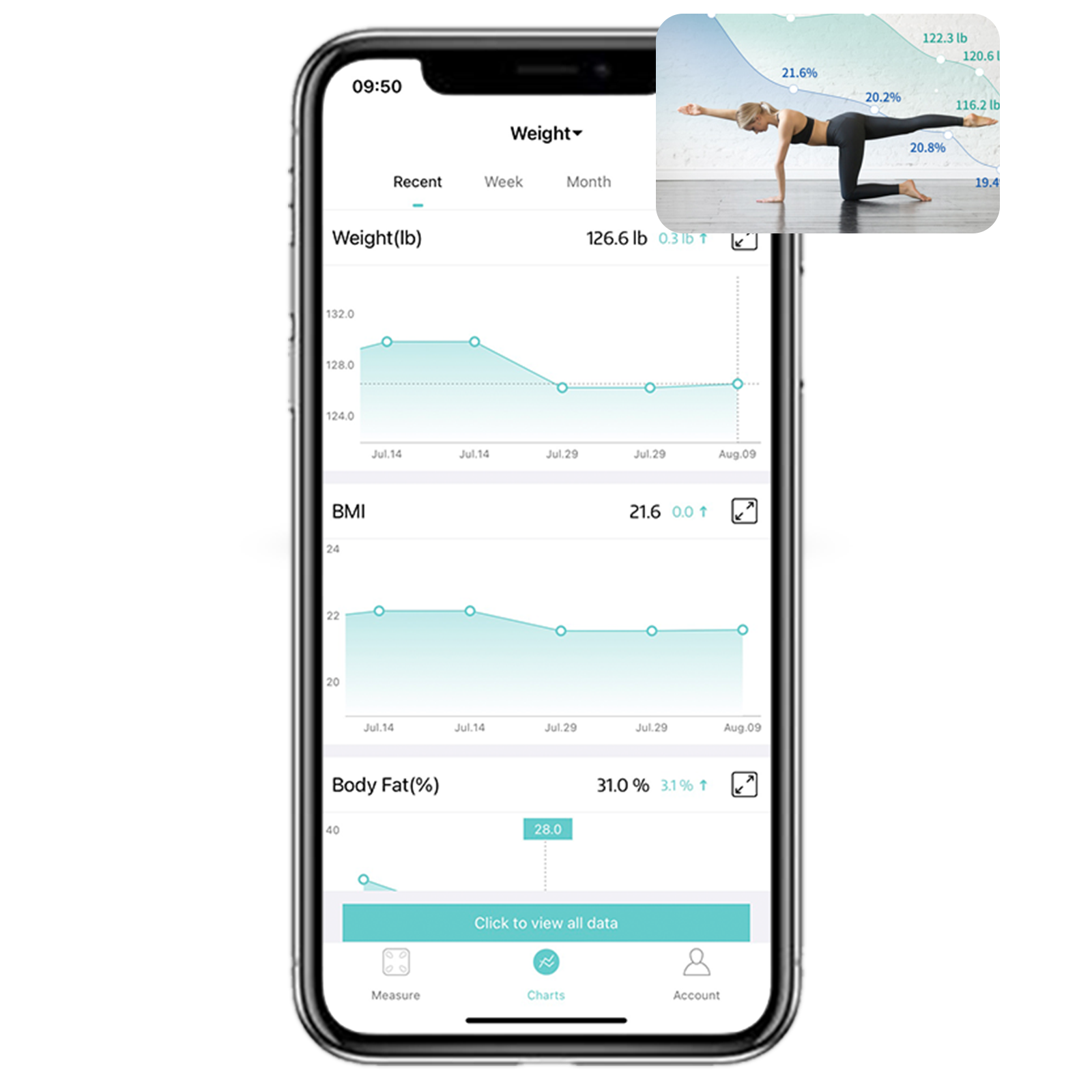 The APP "Fitdays" provides detailed trend charts of 15 measurements to track the changes of your body composition over days, weeks, months or even years.
Clear data graphs give you a clear view of your body change, enabling you to reach your goal in healthy way. Lescale P1 is just a personal coach within your smartphone.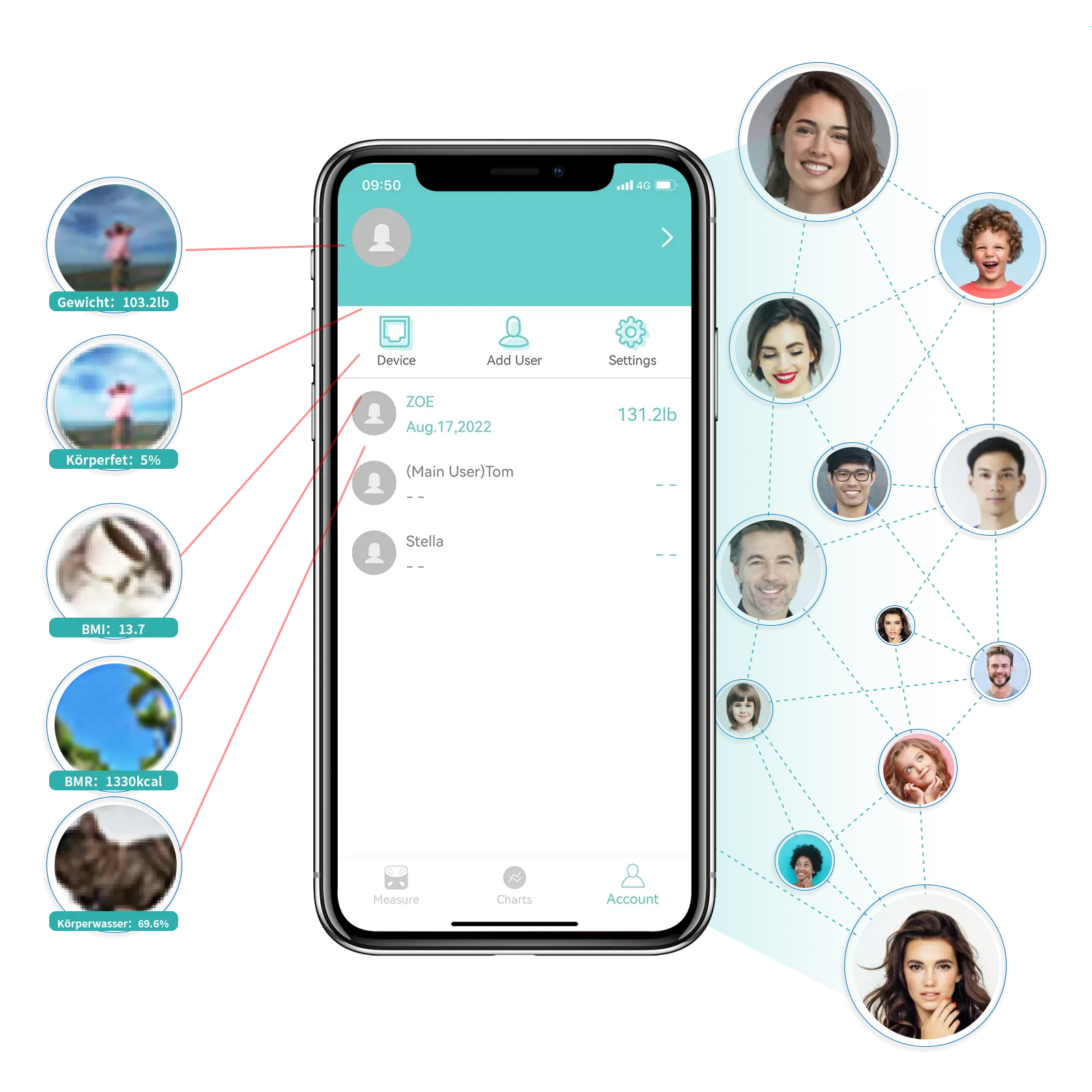 One Scale for up to 24 Users
Ideal Choice for Your Growing Family
Fitdays App allows you to create 24 users for your family and friends with only one smart scale. It can automatically identify users according to their weight (+-4.4 lb) and each user can easily receive data on their own phone, each user's data can be managed separately.
Sharing a healthy lifestyle and achieving your goals together can be so much fun.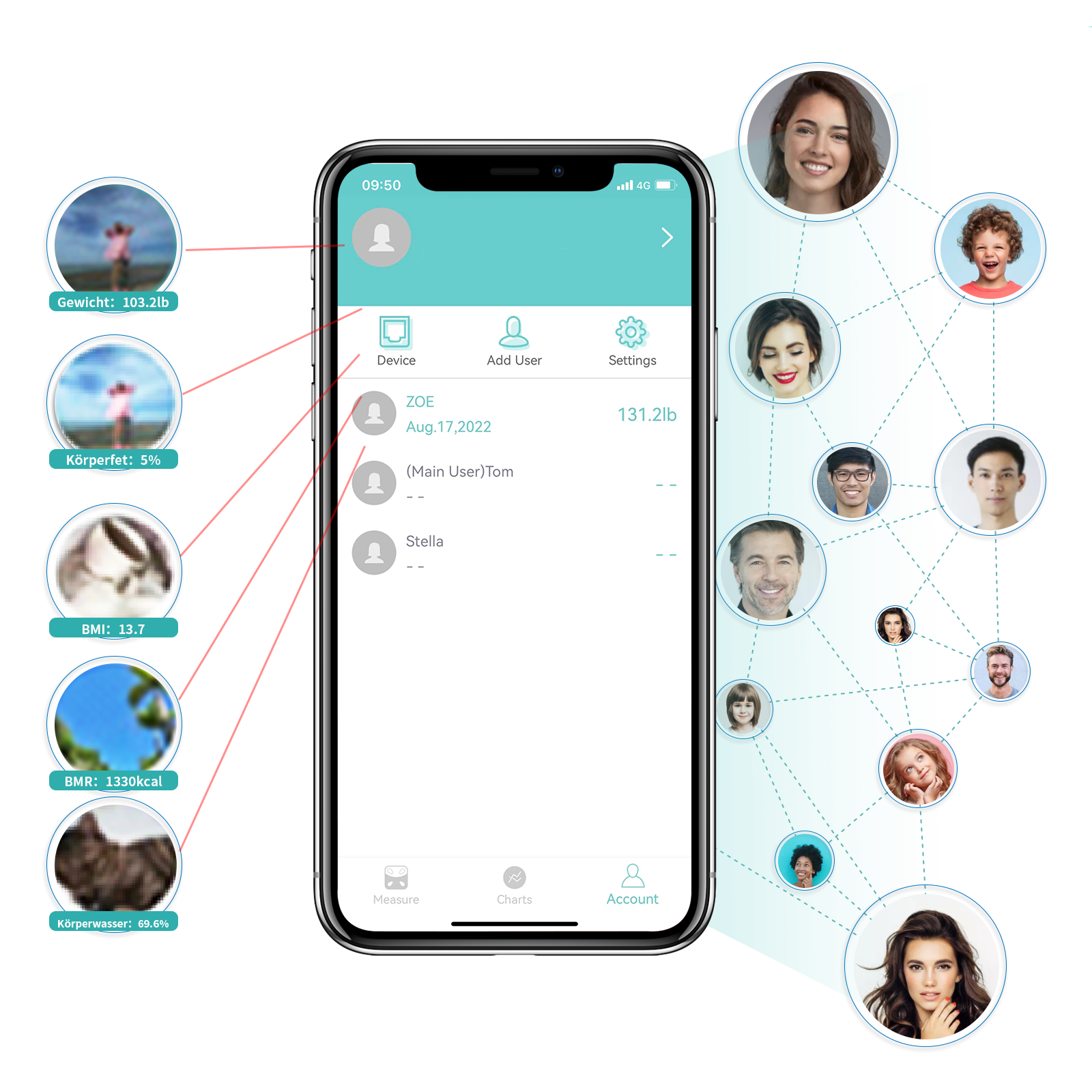 Capture Every Step of Your Little One's Growth
Built not only for adults, Lescale F4 is also a great choice to accompany the growth of the little ones in your family. Open the holding baby mode, weigh yourself first, and then hold your baby in hand to start weighing.
(Note: Baby mode can only measure baby weight and the data will be displayed on the app. Body composition measurement will be available only for people with the age above 16).
Monitoring your body composition and keeping you stay connected with your health.
Incredibly User-Friendly Operation
Super easy to use and navigate.
Store your historical data without limit, or share your daily exercise progress to your social platform with ease.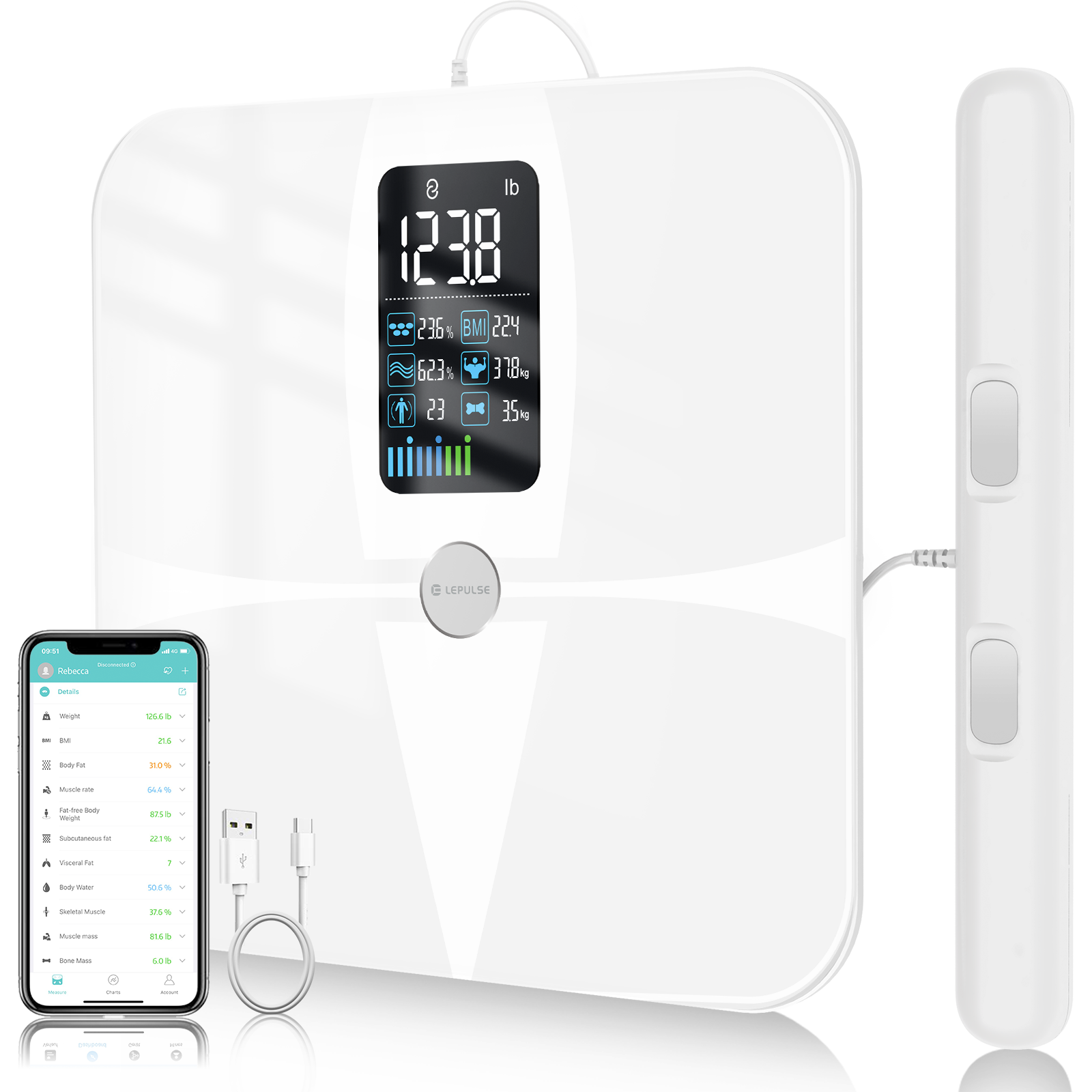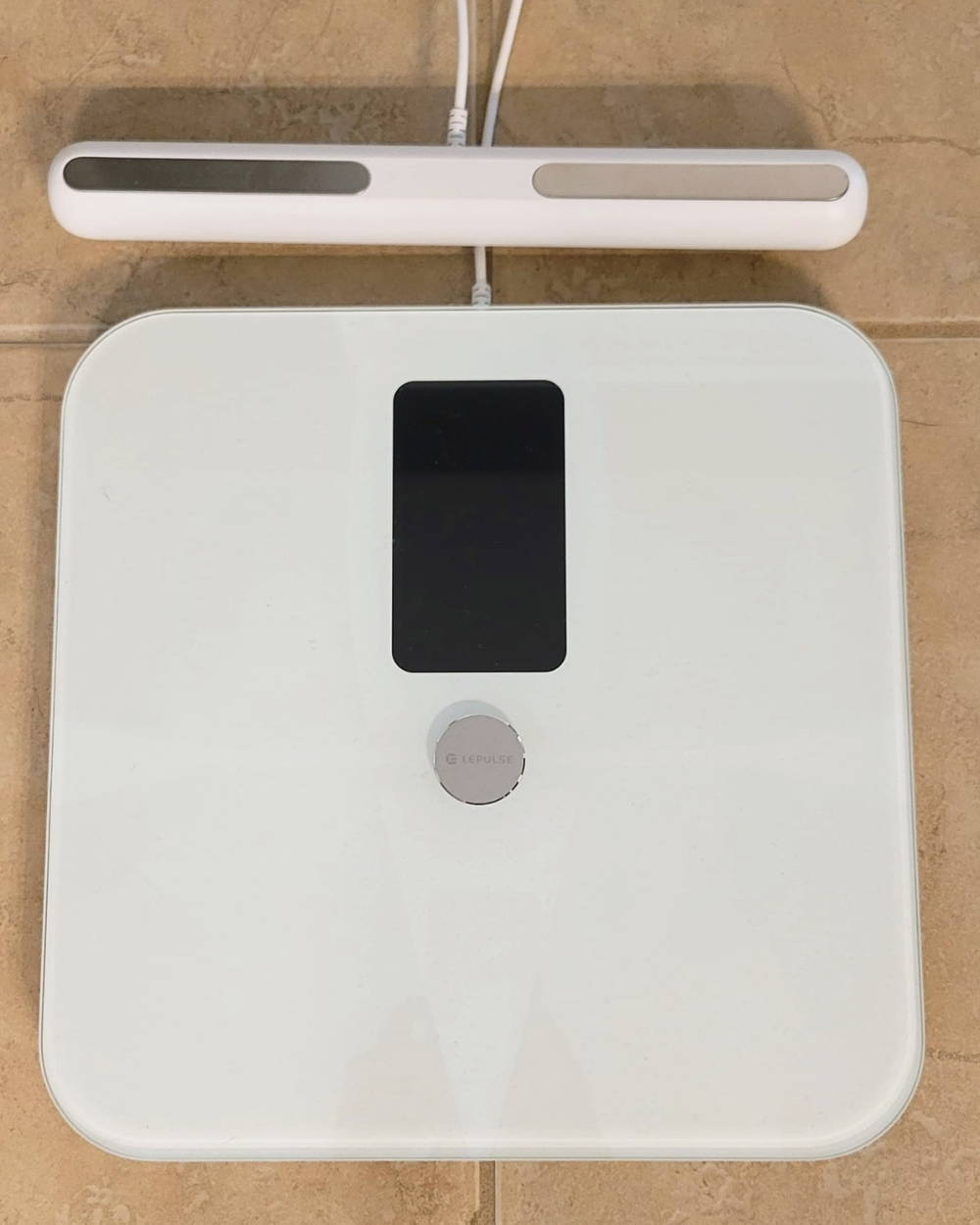 I would highly recommend this scale. Before this scale I had a smart scale that measured your BMI but just standing on the scale. This new scale is more like what you'll find at the gym where you hold handles, giving you much more accurate results. The app is easy to use and gives you so much information. It's rechargeable and after having it for a few months, I still haven't had to recharge it. Thank you Lepulse for making an affordable scale that really works!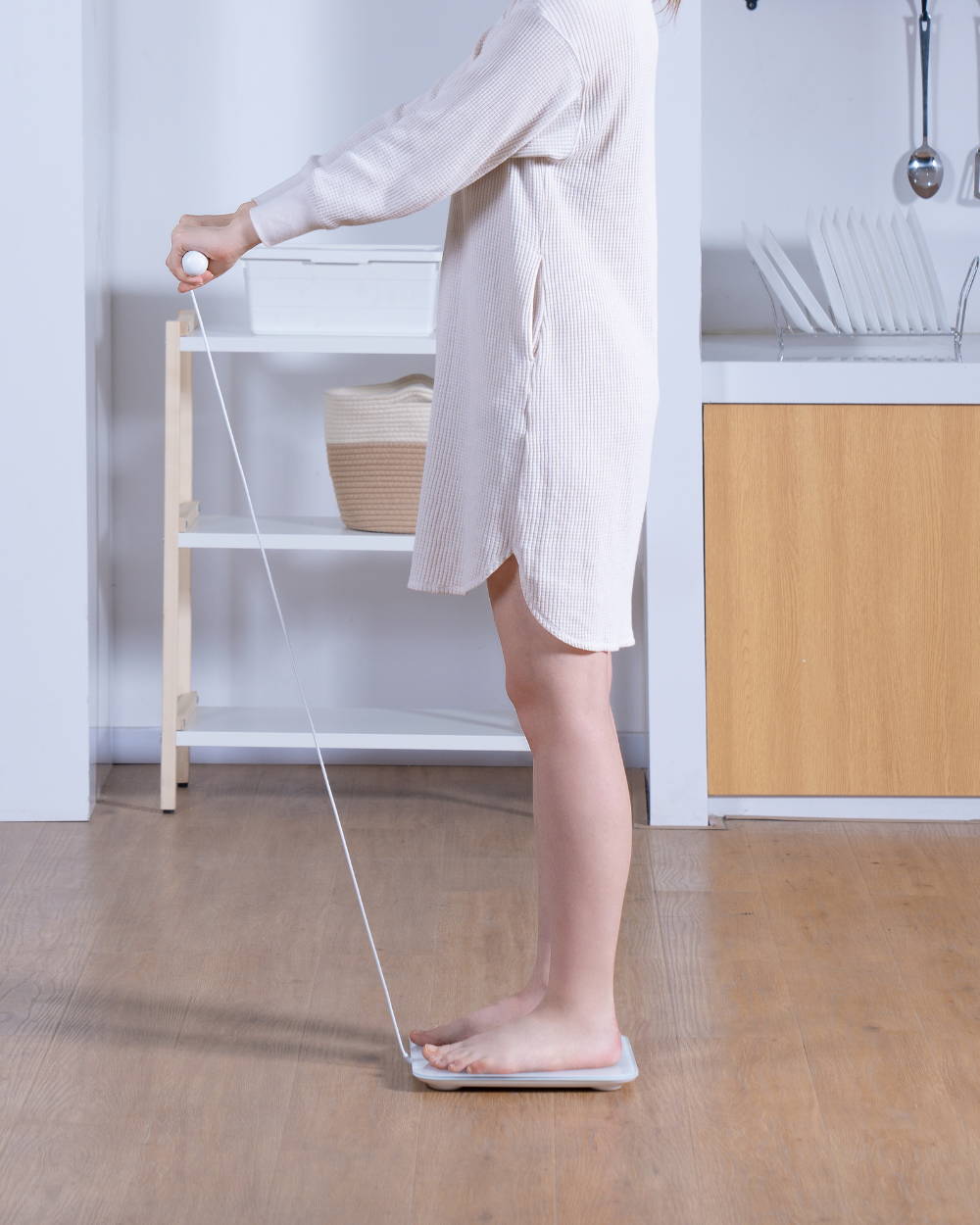 I work out frequently and am concerned about my muscle mass and body fat percentage; therefore, I require a more accurate body fat scale to track my body data in order to meet my fitness goals. I prefer its segmented measurement because, in my opinion, it counts every part of my body.Thank you @lepulsefit for giving me the awesome scales to track my journey.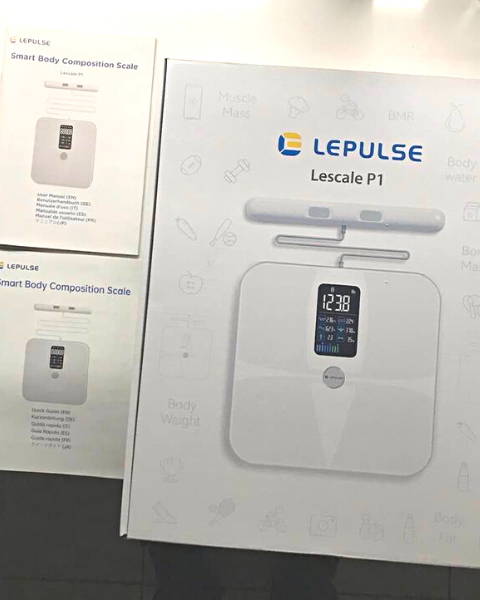 These weight scales are great, and a useful app to complete the functions! I now have perfect tracking of my weight and all the other parameters managed by this equipment. A big THANK YOU to you for this beautiful gift, Lepulse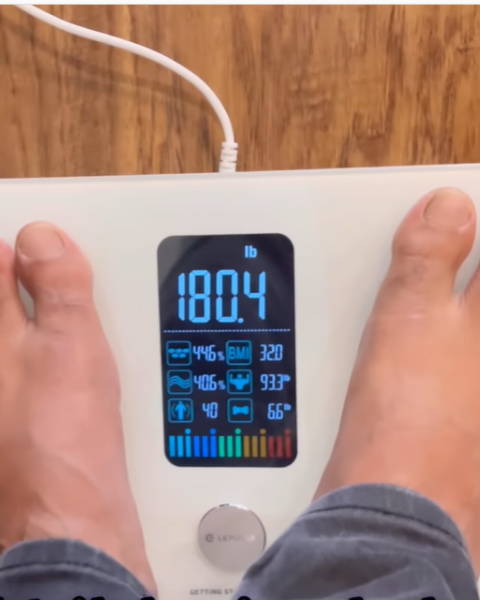 Most complete assessments ever!
This scale utilizes a practical eight-electrode technique for segmental BIA to measure 5 segments of your body. It could deliver you up to 20 high accurate measurements of your body. It offers you a comprehensive and shareable body composition analysis report too.
11.81 x 11.81 x 1.02 inches
1 Lithium Polymer batteries required. (included)