Unleash the Full Power of Your Body
The Best Smart Scale on the Budget
Traditional scales only show your body weight, Lescale goes tons of steps beyond. With cutting-edge bioimpedance analysis, it can deliver 15 measurements from BMI to heart rate, muscle mass, etc, giving a comprehensive understanding of your body. It is your perfect companion on the way to reaching your health goals.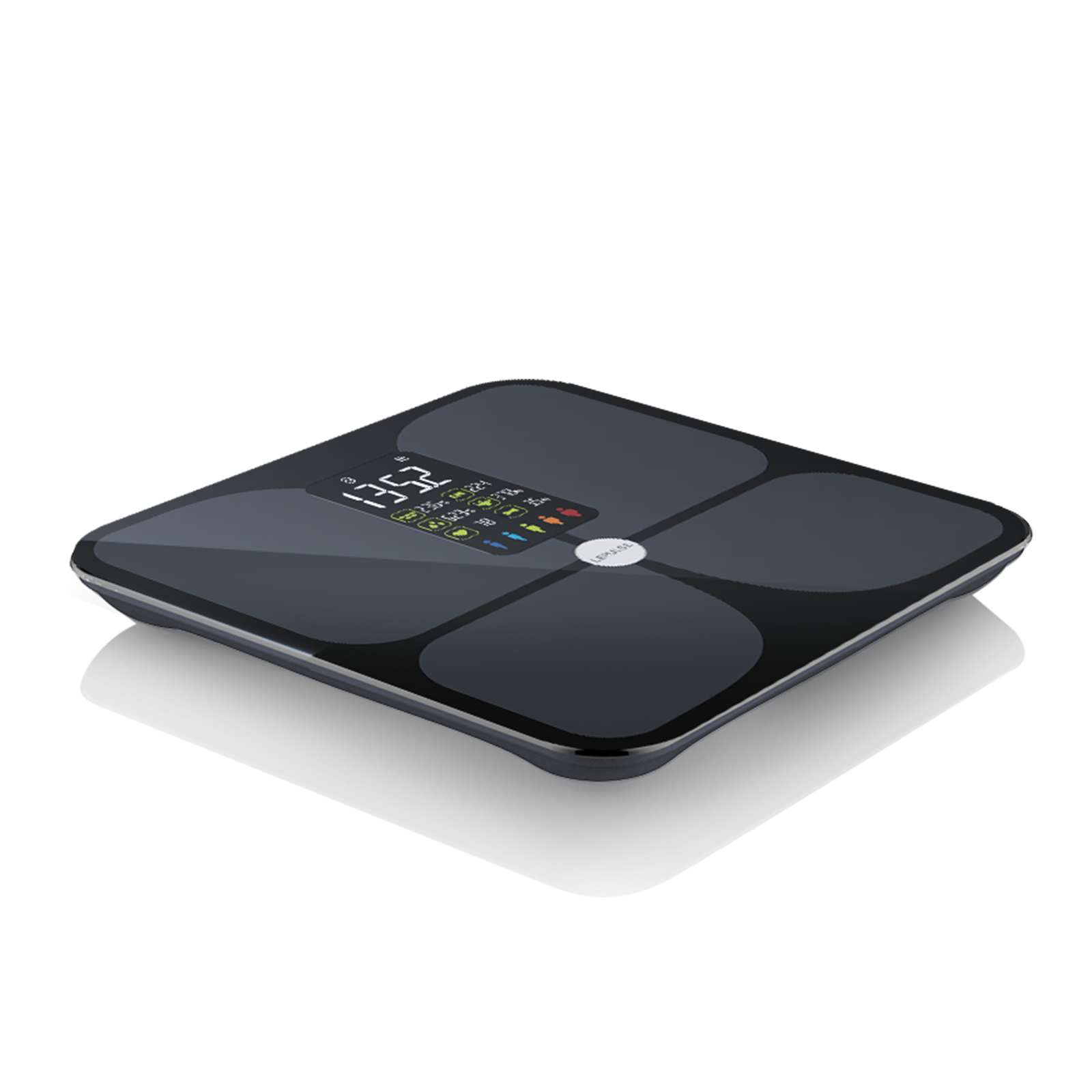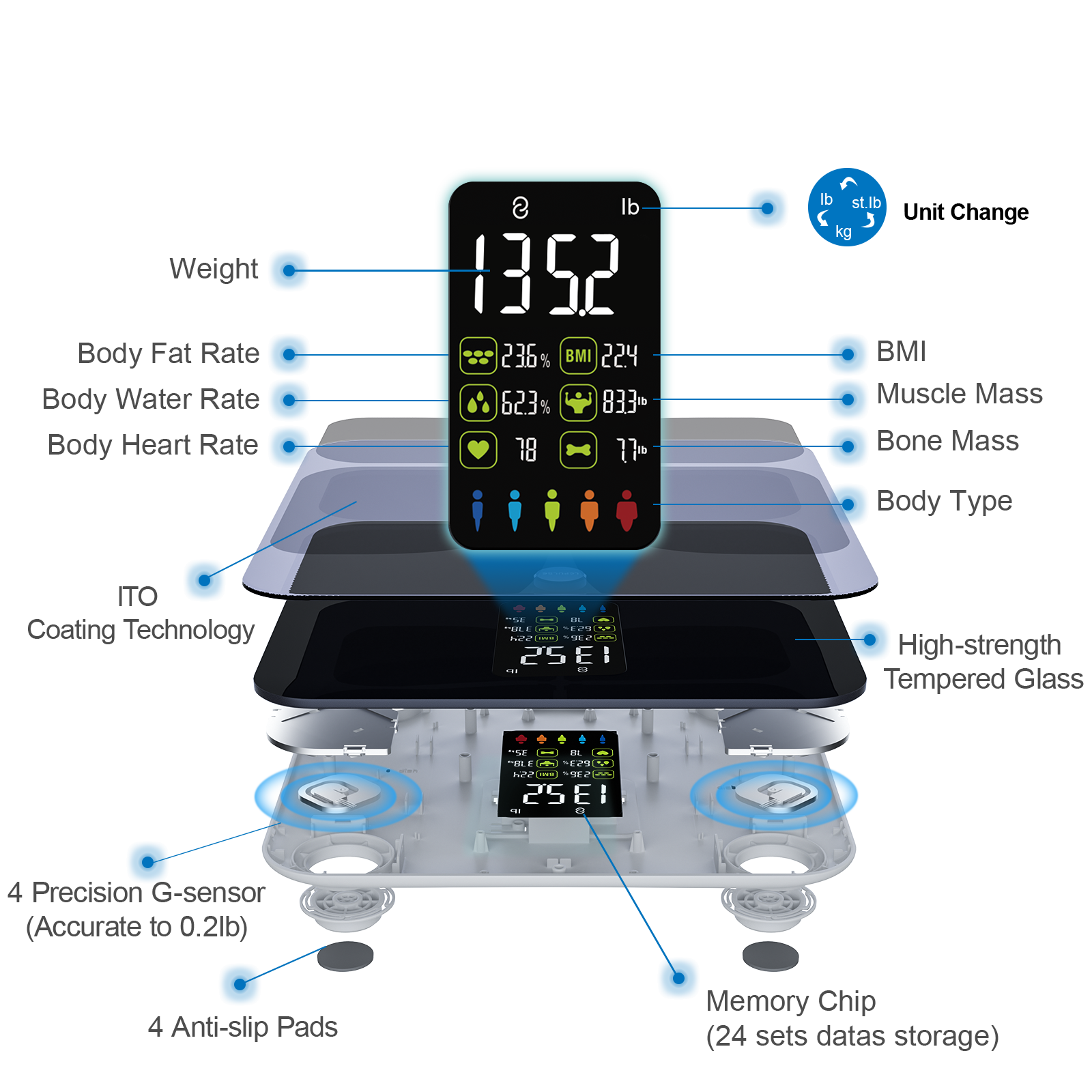 High-Precision Sensors for Extraordinary Performance
Better hardware is the core of better data. Lescale F4 is equipped with 4 high-precision G-sensors to provide the most accurate measurements of your body composition with division down to 0.2 lbs (0.1 kg).
Plus, it comes with the advanced ITO tech, creating a much larger contact surface for you to start weighing immediately and fitting for all size feet.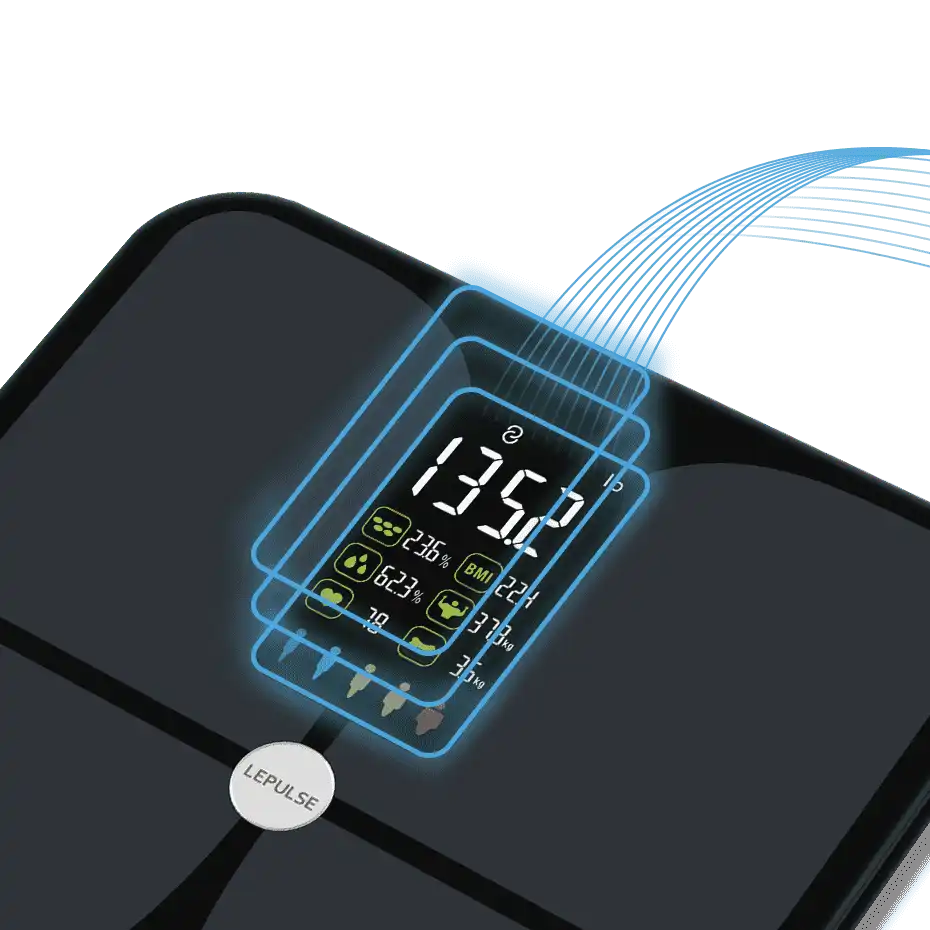 Get A Vivid Image of Your Body Independently
Lescale F4 comes with a sleek all-glass design with an 4.86'' extra large LCD screen to give you a quick glance at your weight-related data.
After connecting the App to complete the first measurement, it can work independently for measuring your body composition and show up to 8 essential metrics on the easy-to-read screen. No hassle to check on your phone again.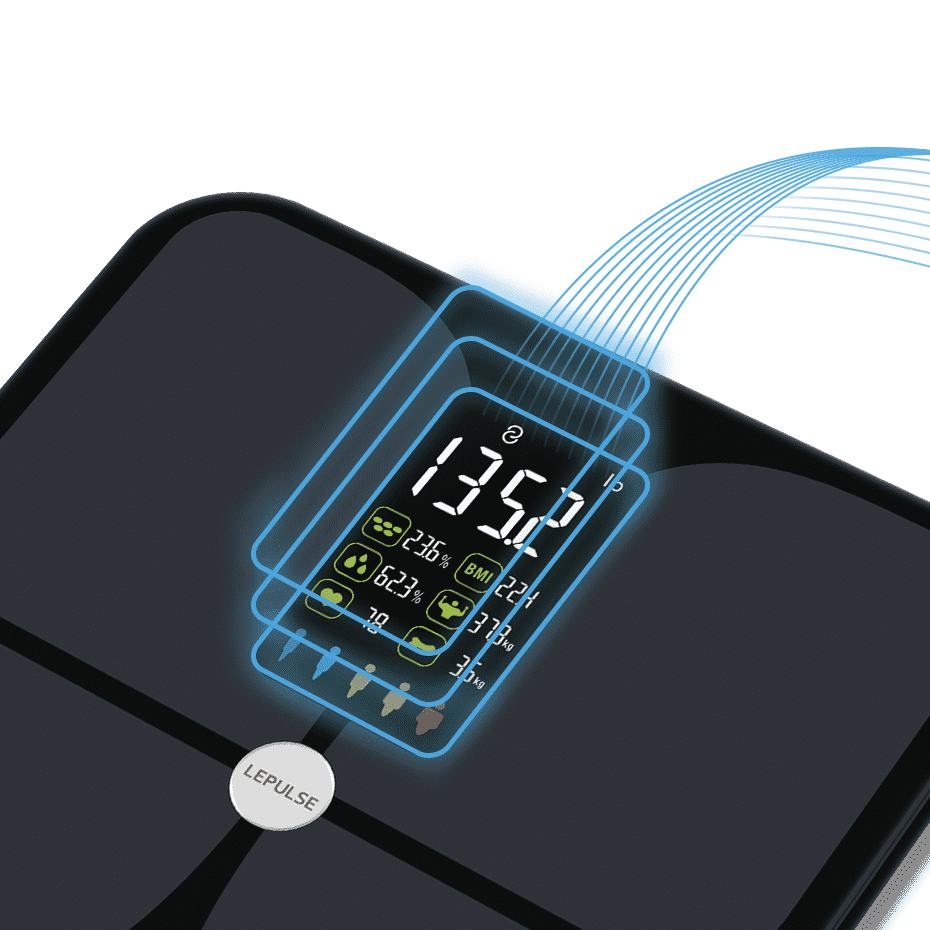 Know Your Potential from 15 Dimensions
Wanna know where you are and what you can make for your health efforts? This has never been so easy with Lescale F4.
It provides a comprehensive 15 body composition measurements. These data points can help you upgrade your life by modifying your eating habits, altering or adjusting your workouts, and overall living a healthier life.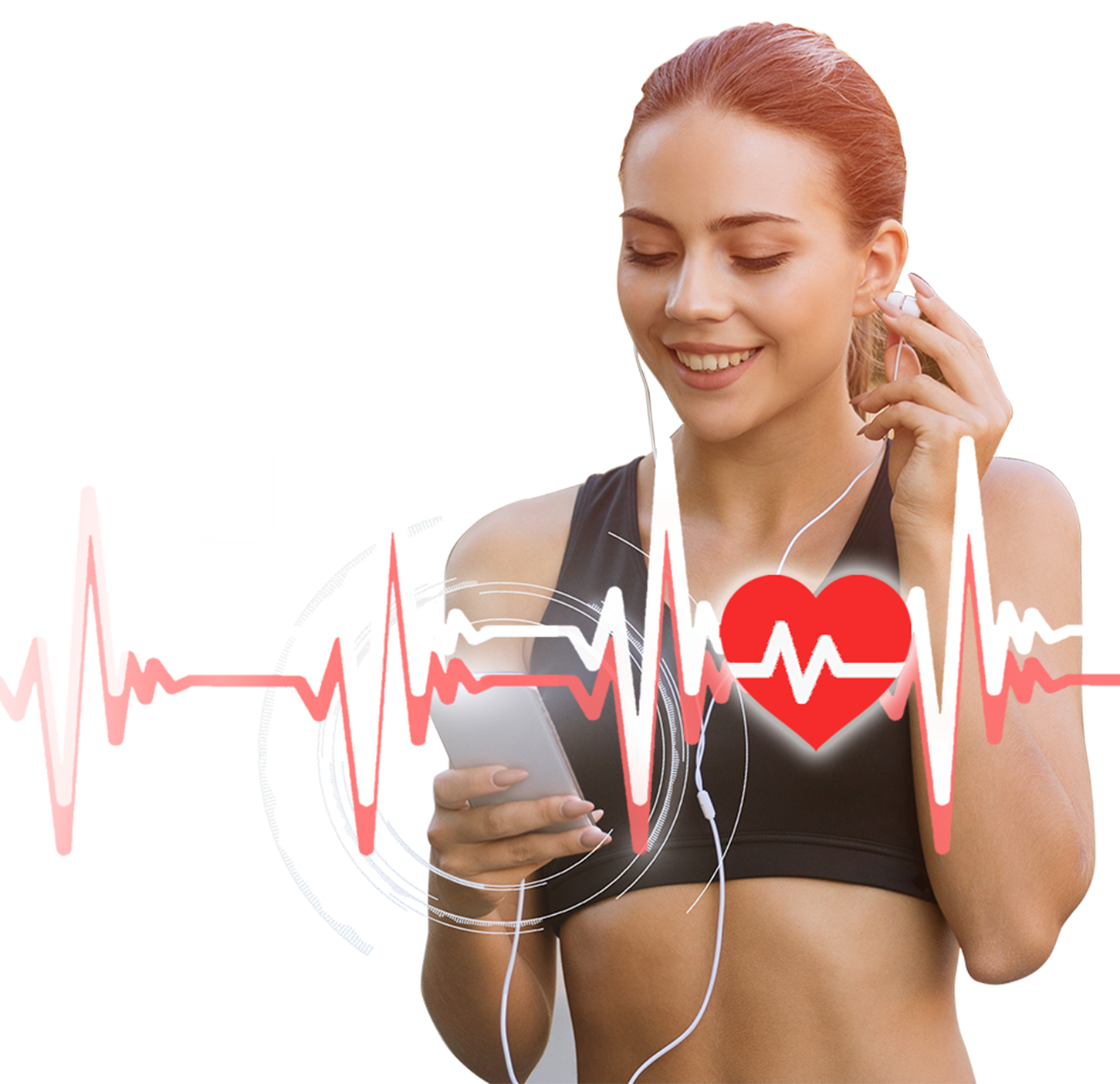 Each person has her or his own physiology and fitness variations. Through running on a regular basis and monitoring your heart rate, Lescale F4 enables you to find the correct average that is right for you, train at the right intensity with personal training zones, and set specific weekly goals. Guard your heart's health.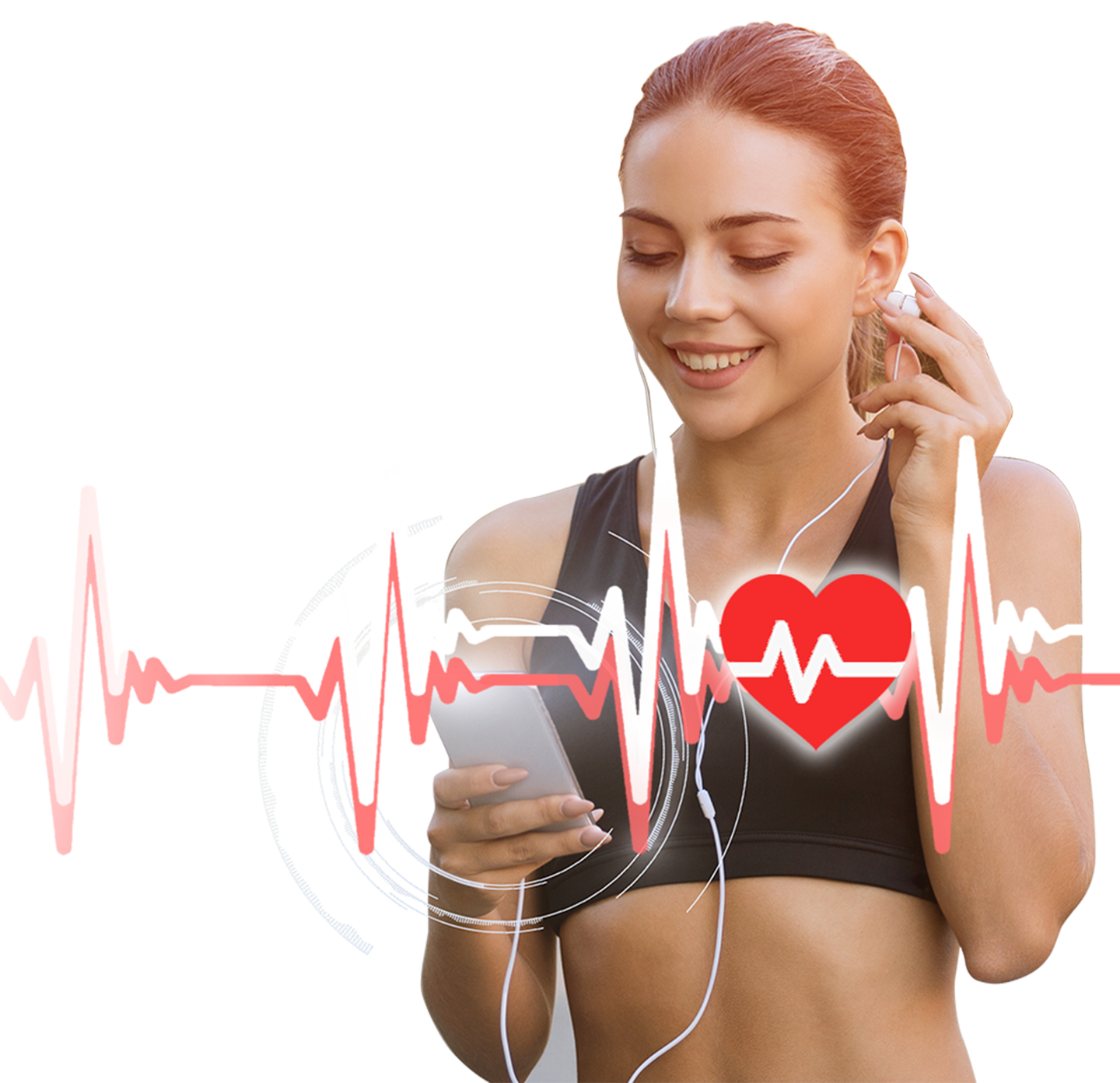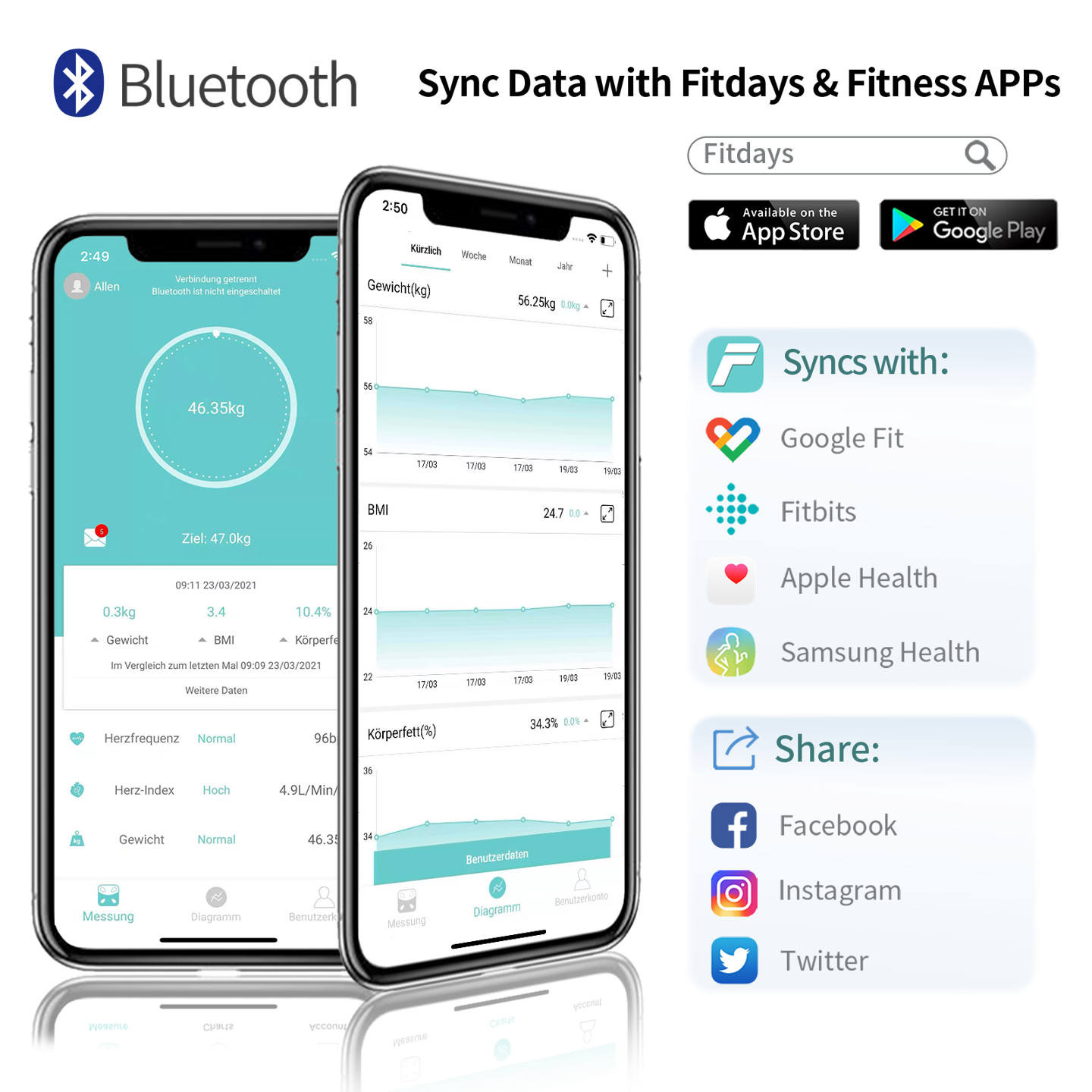 A Complete Control on Your Palm
While the Lescale F4 displays some key data-points on the scale's large LCD screen, it can also send and sync the data to the Fitdays app on your phone automatically via Bluetooth 4.0. Fitdays is your enhanced in-app experience and health improvement guide.
Besides, the Lescale F4 supports syncing data to other fitness APPs, such as Fitbits, Google Fit, APPLE Health, Samsung Health, etc, for you to manage your health anytime, anywhere.




Every Milestone Deserves
to Be Celebrated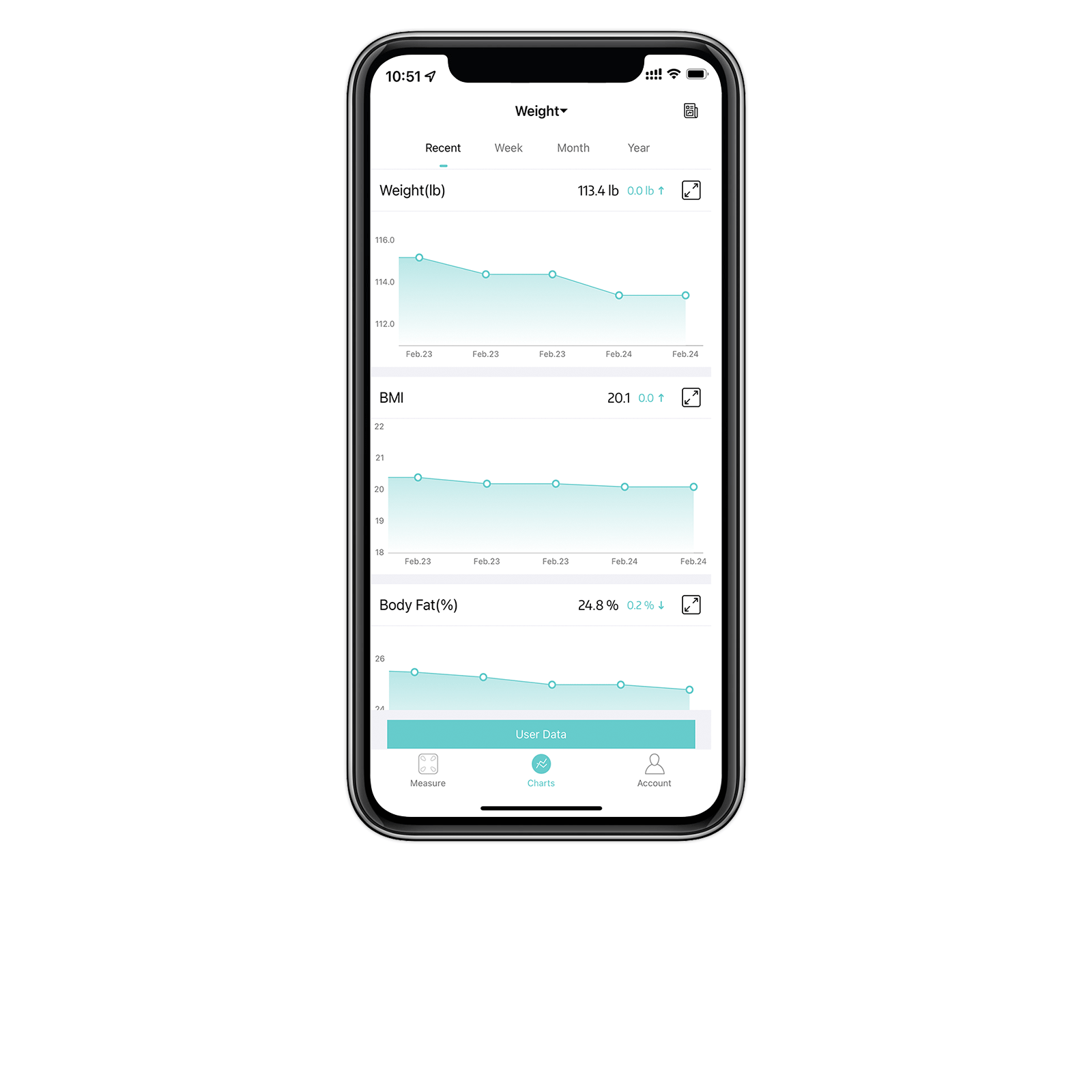 Unlock Motivation and Get Empowered
The App Fitdays will keep a log of all your readings over multiple days, weeks, months, and even years to track the changes of your body composition. Alongside those metrics, you can get insights on the level of fitness your body is in and find out where you are on your path to the most suitable training intensity to reach your goals more easily.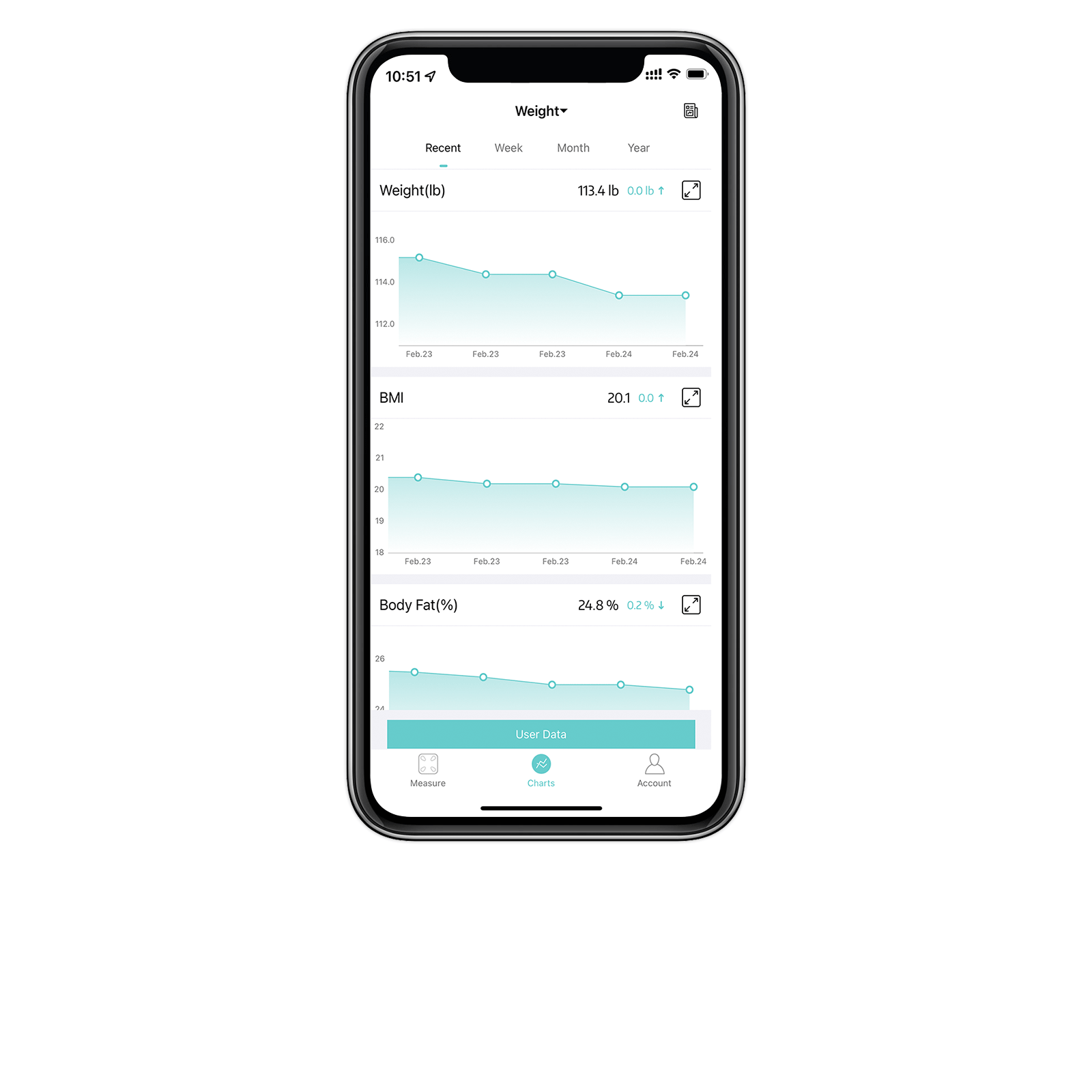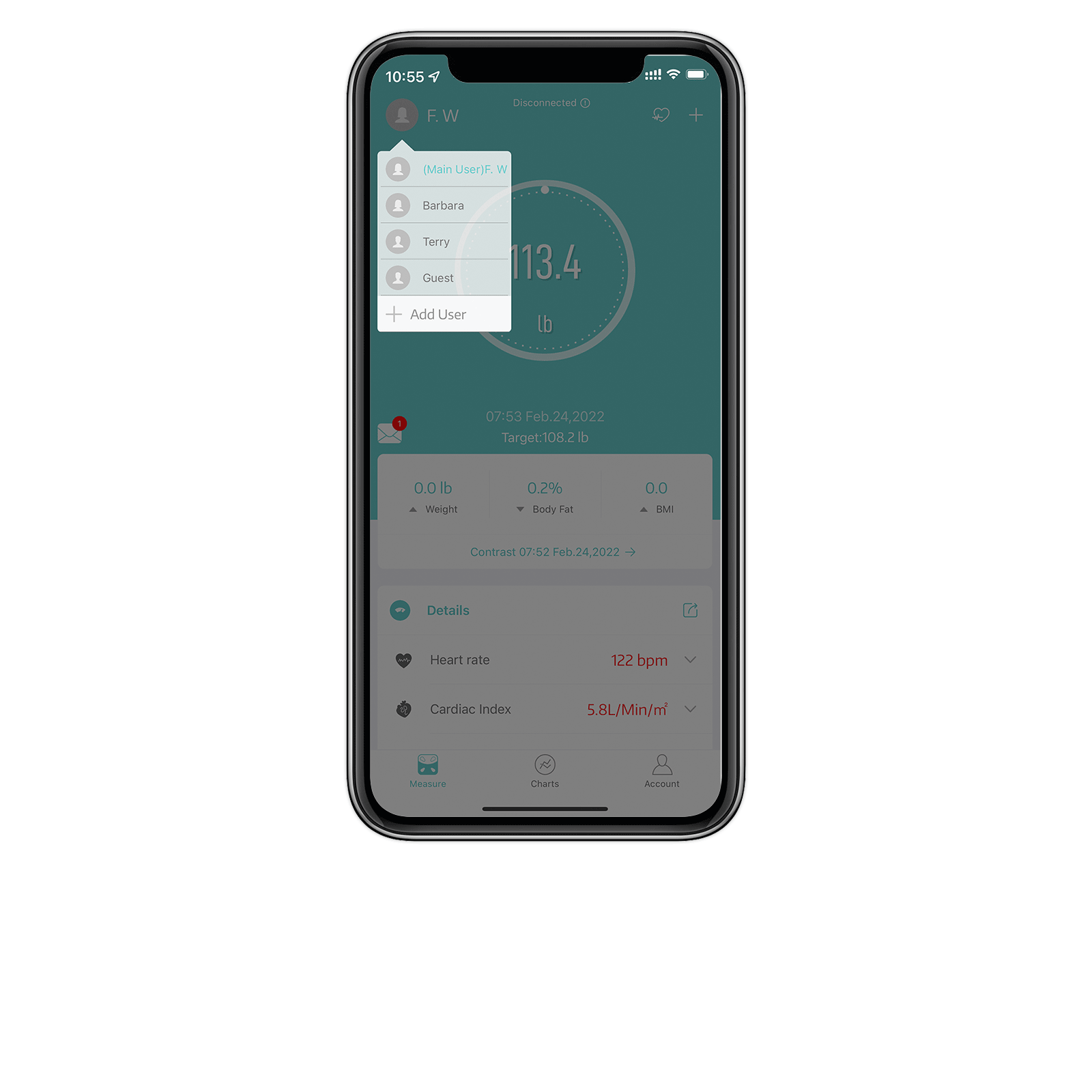 24 Users on A Single Scale
Ideal Choice for Your Growing Family
Fitdays App allows you to create up to 24 profiles for your family members and friends on the same scale. It can automatically recognize the users as soon as they step on the scale, data will get logged accordingly and turn into graphs that are easier for you to understand.
Setting your mission and achieving it together can be so much fun.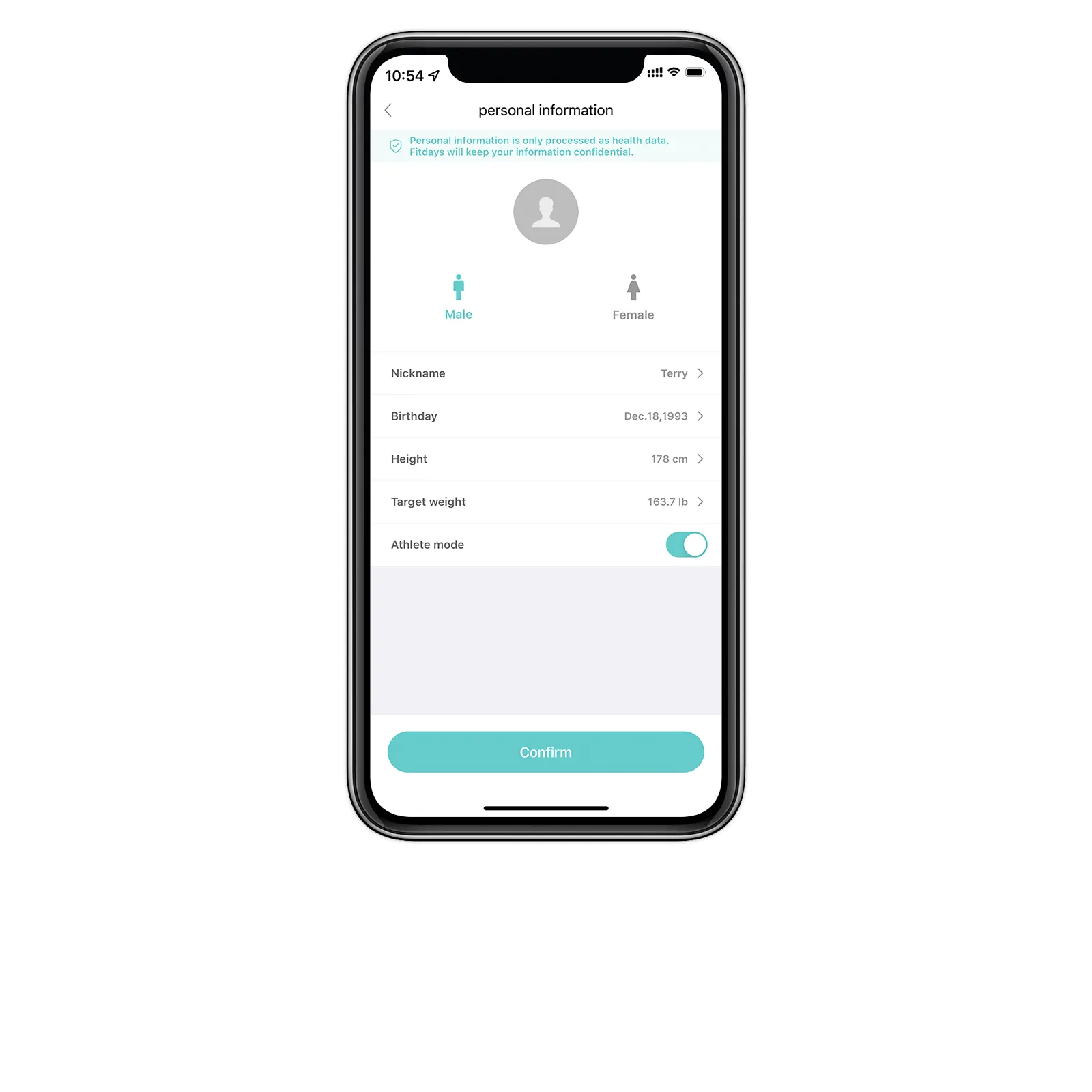 No limits should be put for getting a healthier lifestyle.
Lescale F4 gives you the flexibility for your growing ambitions. The athlete mode is suitable for adults who have long been engaged in physical activities or who regularly exercise more than 3 times a week (only applicable to people aged 18 and above). It can help you to achieve a better performance through targeted training.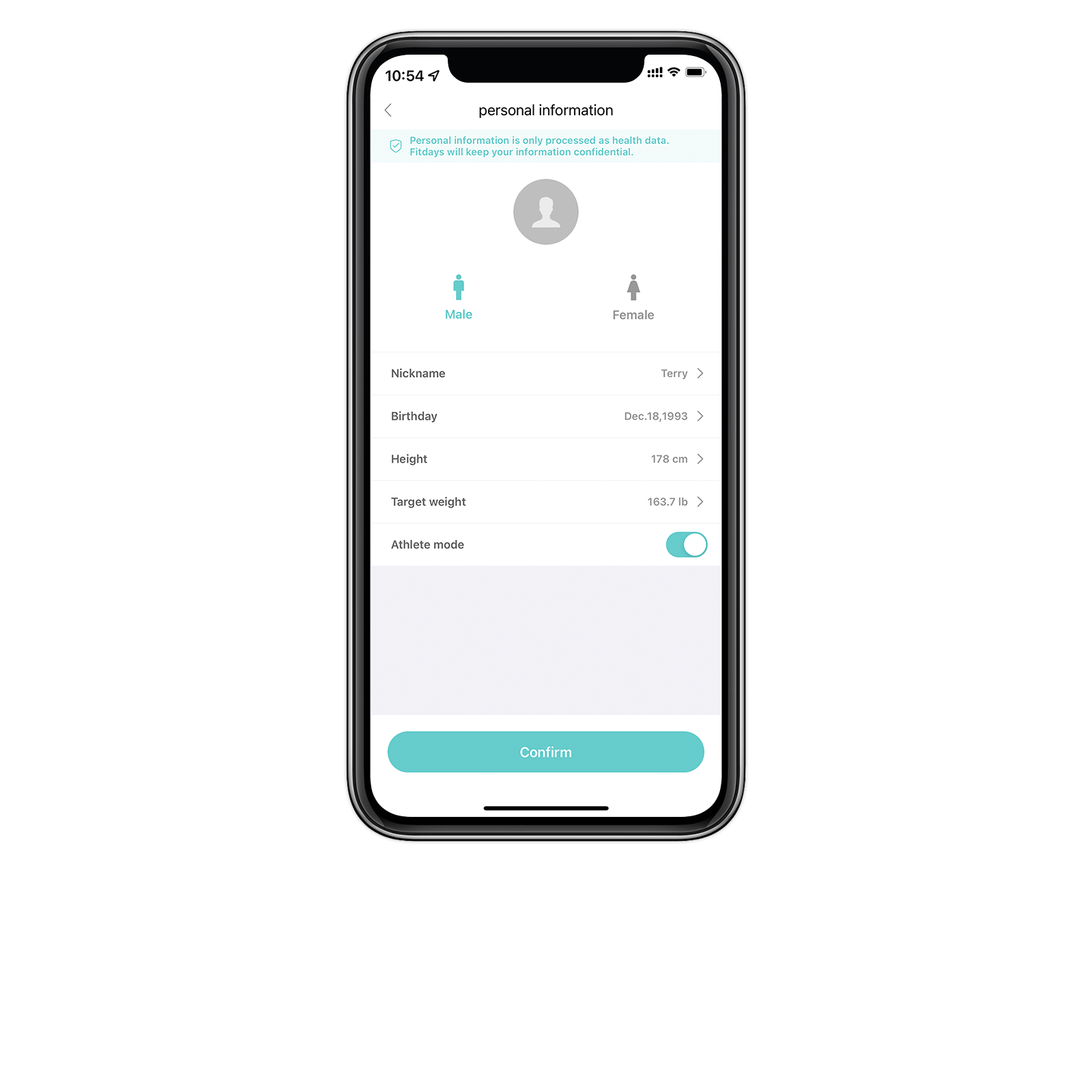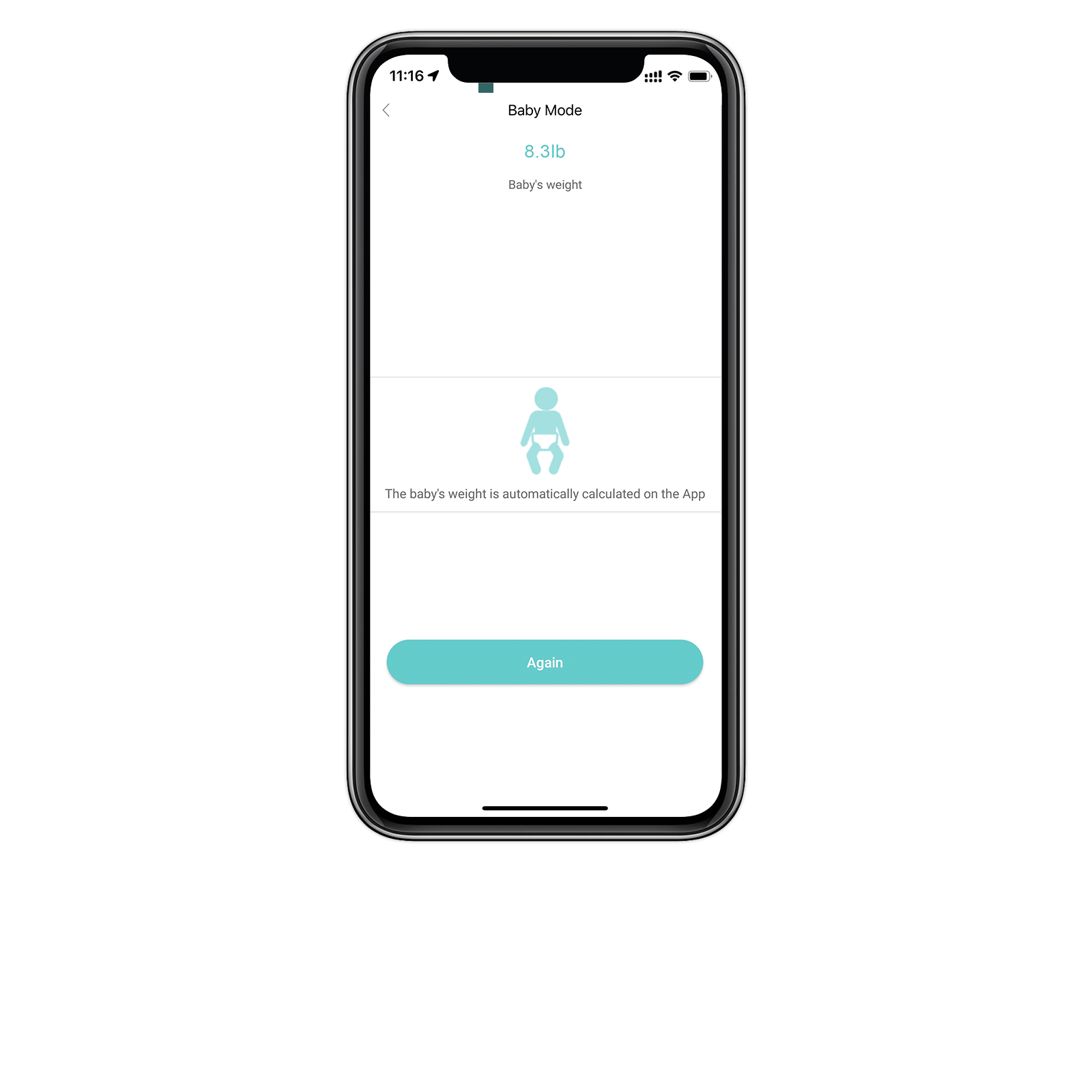 Capture Every Step of Your Little One's Growth
Built not only for adults, Lescale F4 is also a great choice to accompany the growth of the little ones in your family. Open the holding baby mode, weigh yourself first, and then hold your baby in hand to start weighing.
(Note: Baby mode can only measure baby weight and the data will be displayed on the app. Body composition measurement will be available only for people with the age above 16).
Your Next Big Idea Starts Here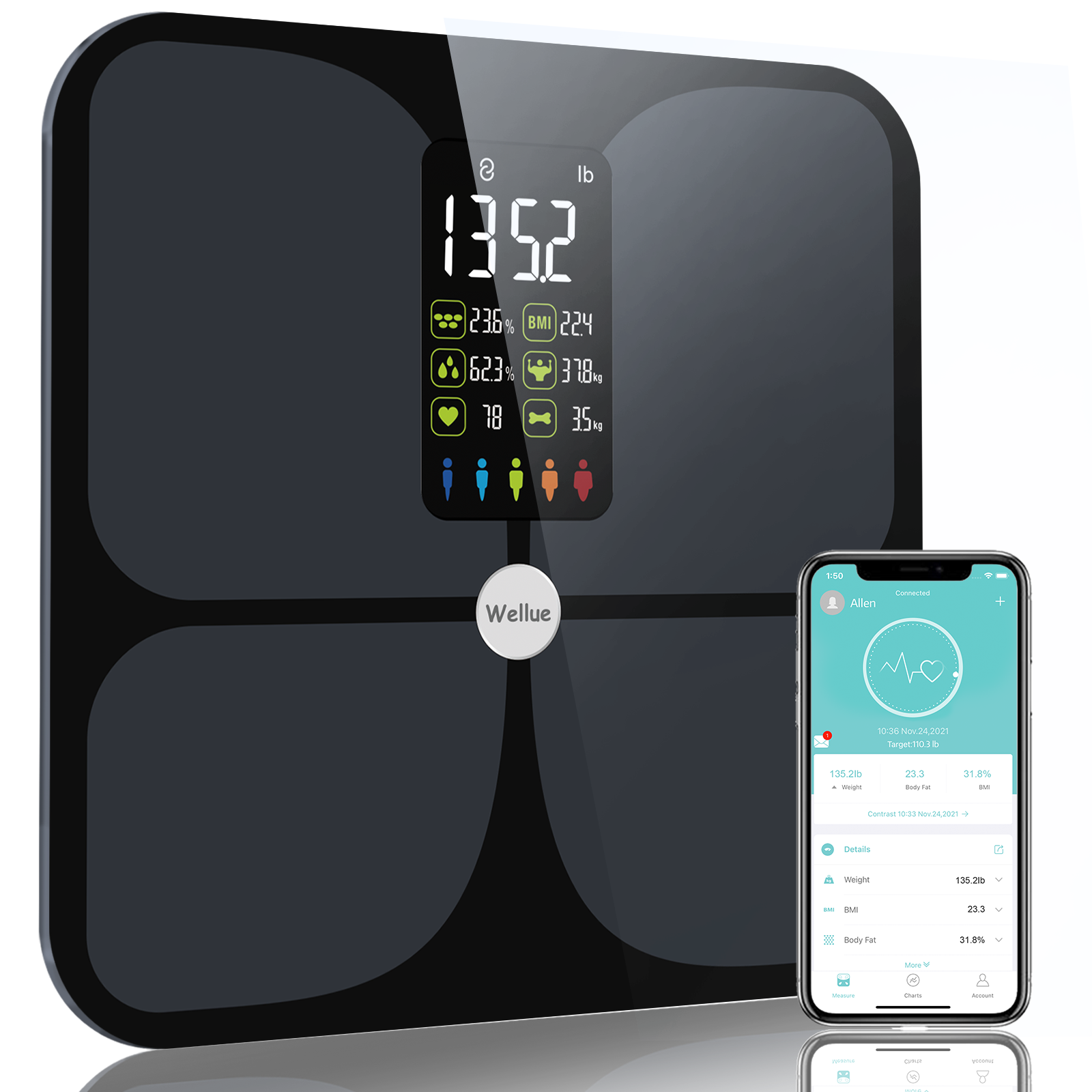 Monitoring your body composition and keeping you stay connected with your health.
Incredibly User-Friendly Operation
Super easy to use and navigate.
Store your historical data without limit, or share your daily exercise progress to your social platform with ease.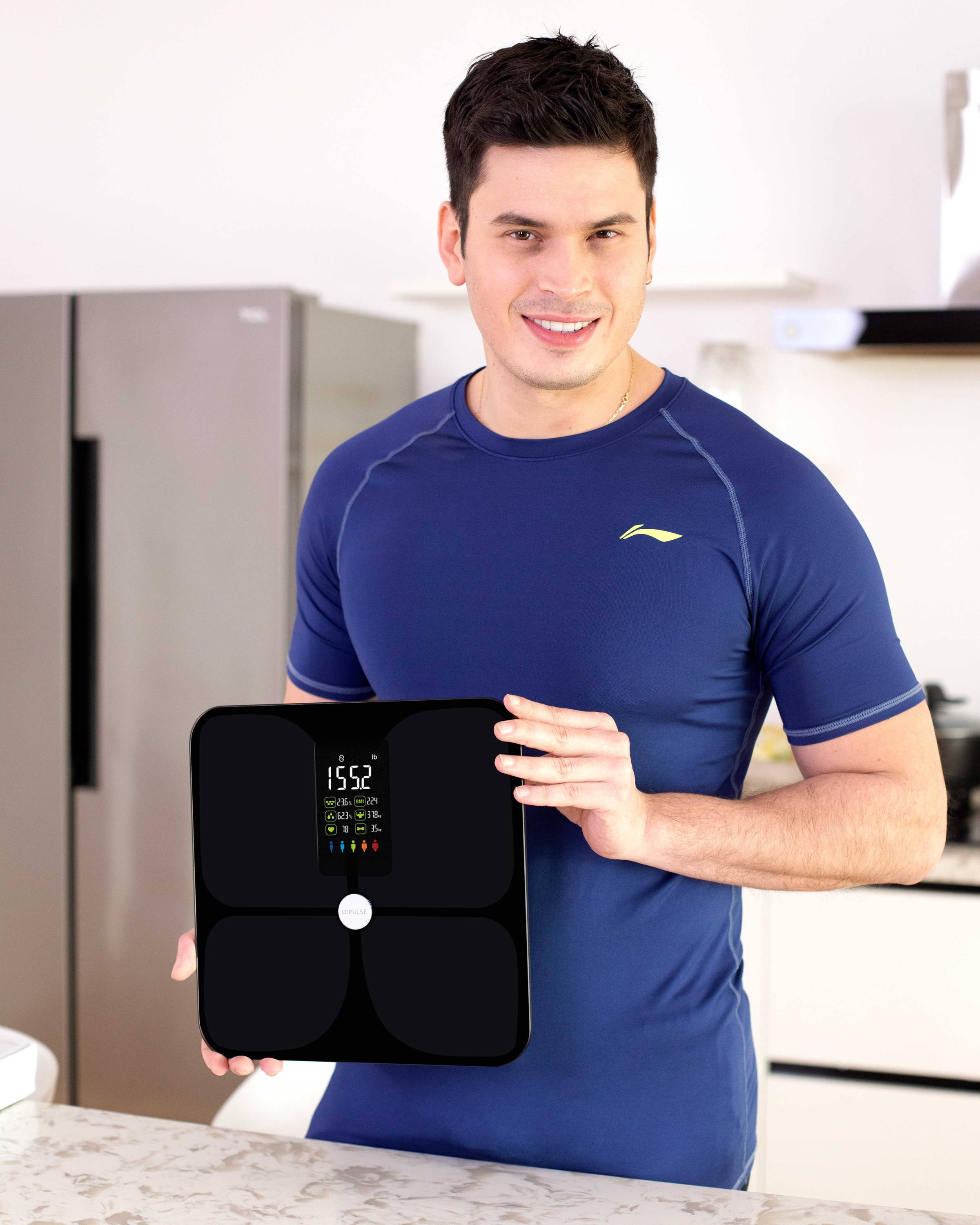 Great price with many features.With this scale and the app on my phone,I can check if my training is working anytime. I went from fat to fit to achieve my body transformation. I absolutely love this scale and highly recommend it to you!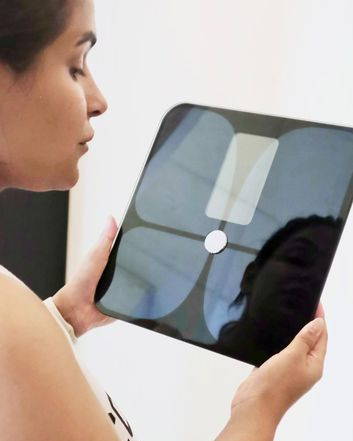 This scale can work without my phone nearby! It's amazing. I can read my weight,BMI,fat,musle mass and etc. on the VA display screen of Lescale. It really help me get a clear view of my essential body metrics at a glance!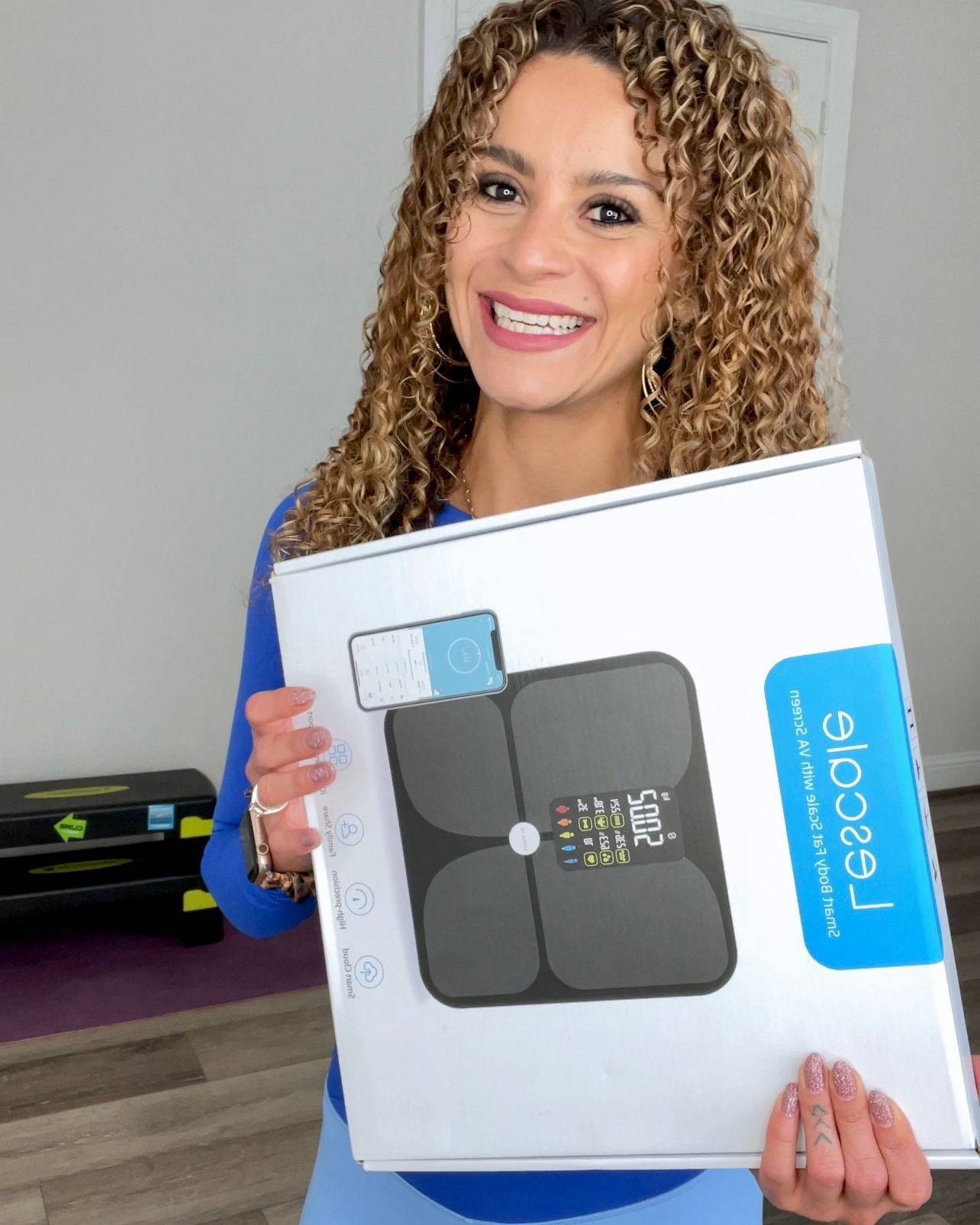 I've had it for some time now and I really like this scale. Set up was as easy as taking it out of the box! It works as advertised and exceeded my expectations.So glad I've purchase it and hope it can help to keep me motivated on my health journey.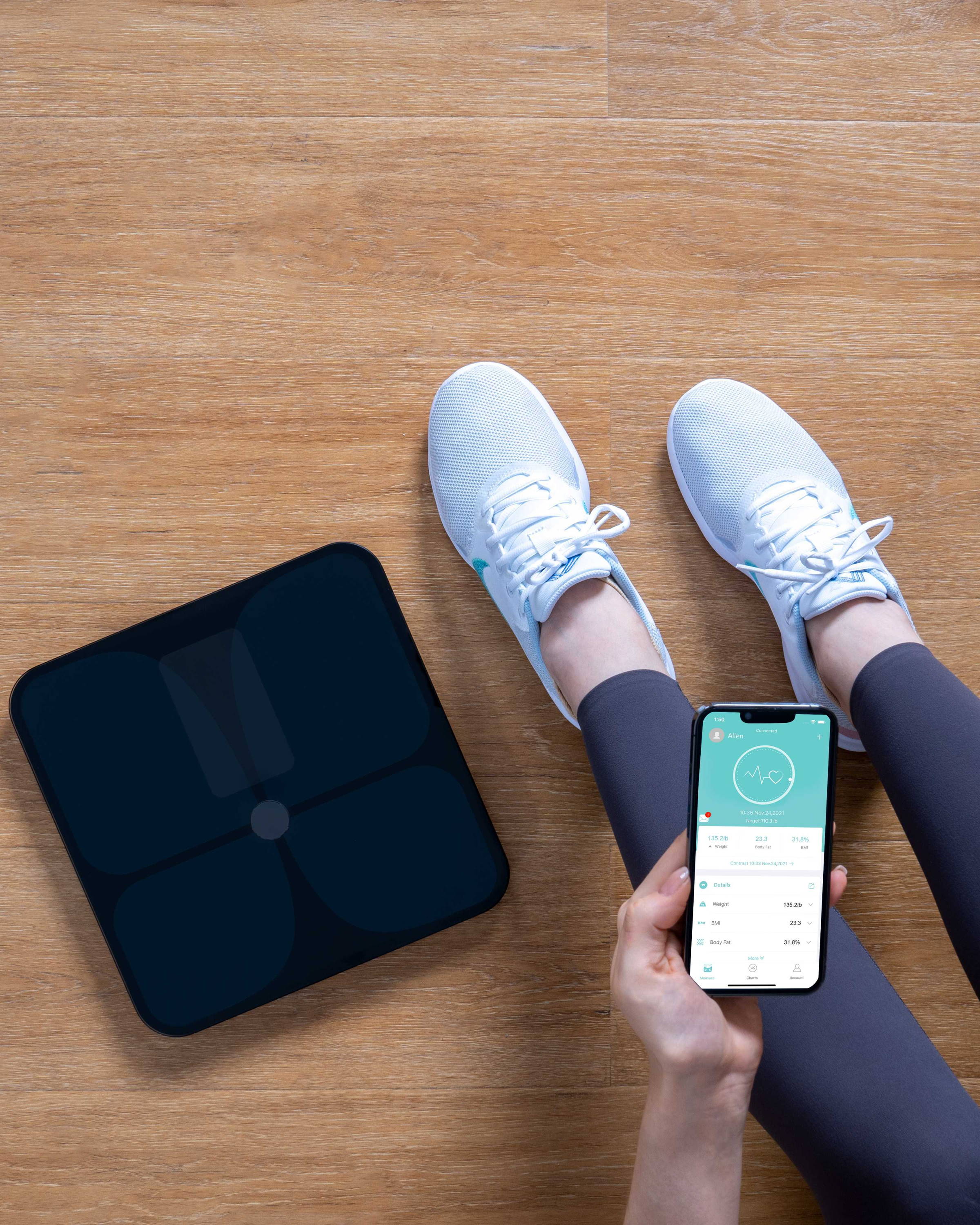 I am so impressed with this scale. I would have paid 5 times what it costs for the amount of information it gives me about my body. Besides your weight, you get readings of your BMI, body fat, heart rate, and so so much more. The app is amazing as well. This device has definitely motivated me to improve my health.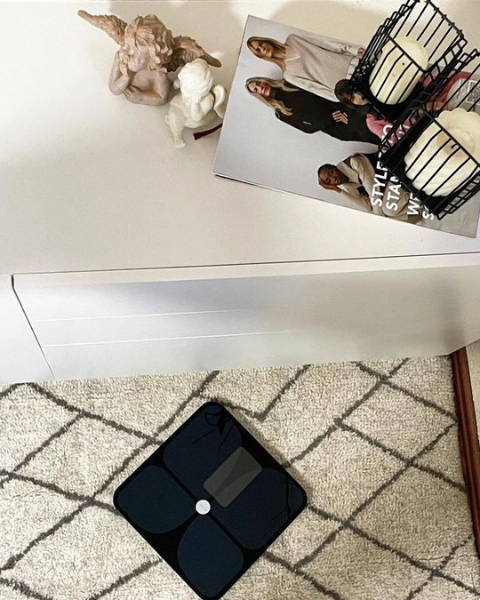 I love the weight scale with a program on the phone. It gives me my weight, heart rate, calories, and everything I need to know.
Because you can connect it to your mobile and so you can motivate you to achieve your desired weight. It tells you absolutely all your facts, like body mass, bone mass etc
10.94"L x 10.94"W x 1.06"H